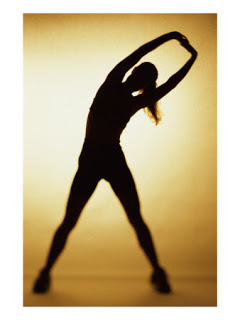 This week marks National Women's Health Week by the Office of Women's Health. This week is about empowering women to make their health a top priority. It also encourages each of us to take steps to improve our physical and mental health.


This year's theme, "It's Your Time," is a great excuse for me to comb the web for the best blogs devoted to women's health issues. Check them out and share your favorites.

 

Nominate the best blogs for Women's Health magazine's blogroll.
Well

– Tara Parker-Pope on Health – this New York Times blogger, mother and dog lover, writes features that focus primarily on the small everyday decisions we make about food, family and fun that ultimately influence our long-term health and happiness. Prior to joining the Times in August 2007, Tara was the long-time health columnist for The Wall Street Journal, and also worked as a correspondent in the paper's London bureau.

Our Bodies, Our Blog

– created by the Boston Women's Health Collective, features well-written articles on women's health news. The reporting reflects the belief that women, as informed health consumers, are catalysts for social change, and that women can become their own health experts, particularly through discussing issues of health and sexuality with each other. 

Health Bistro

, a blog focused on women's

health issues, including the latest healthy living tips from

the editors of LifeScript,

the 4th-largest independent health site and 10th-largest women's online community.

The F Word

— referring to F-words,

F

ood,

F

at and

F

eminism, this blog focuses on avoiding and dealing with food disorders. The blog's creator, 

Rachel Richardson

, a journalist and food historian, suffered food eating disorders herself.

Una Vita Bella

– this award-winning blog is devoted to living a beautiful life with chronic illness and mental health issues.

Delicious Vitality, with Alexandra Jamieson, author of The Great American Detox Diet, believes feeling healthy is about feeling awake and vibrant, and feeling pain-free. She blogs about holistic nutrition and healthy living.
Embrace Your Heart

 — Eliz Greene's "Busy Women's Guide" to eating better for less stress and a healthy heart. Greene, a heart attack survivor and mother of twins, draws on her adaptive movement expertise to develop down-to-earth strategies for building activity into everyday life, eating better and managing stress. She is a national spokesperson for the American Heart Association.