Today on The Writing Well, I'm taking part in a mini-blog tour! It's fun to share a little bit about my writing process and to recognize three other writers.
Thanks to Dr. Carol Cooper, a talented London "chick-lit" writer and The Sun's newspaper doctor, for inviting me to be on her blog, , last Monday. Her blog is filled with wonderful tidbits about parenting, health and her journey writing romantic women's fiction.
The tour involves each of us answering four questions about writing. The same questions are then passed on to three new writer-bloggers. Be sure to check out the blogs for Sharon, Megan and Shane, who I introduce below, and who will carry the blog torch forward next Monday. Now, it's my turn!


Q. What am I currently working on?
I'm in the editing phase of my debut historical fiction novel, Torrential. Set in Dayton, Ohio, in 1912, Torrential follows Irishman Kieran Gregor who survives the Titanic's sinking paralyzed by guilt. He begins a new life in Dayton, taking a job with his uncle and letting a room in a downtown boardinghouse. There, he meets Hannah, the beautiful 17-year-old daughter of the house's proprietors. He denies his growing attraction for Hannah, who is expected to marry Dayton's youngest city engineer. Soon, Kieran must confront his past and his feelings for Hannah when a horrific flood hits Dayton and puts the boardinghouse's inhabitants in peril.
My book is now with a professional editor, who will help me refine my manuscript in preparation for pitching it to agents and publishers this summer.
Q. How does my work differ from others of its genre?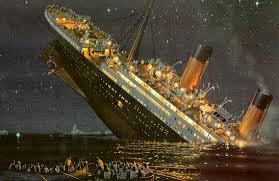 Two things come to mind – first, the story line. I believe I'm the only author to bookend a novel around two disasters that struck within a year of each other – the RMS Titanic's sinking and the 1913 Great Dayton Flood.
Second is the degree to which I intermingled my fictional characters with historical figures in Dayton. These men, including John H. Patterson, the controversial yet brilliant founder of N.C.R., played heroic roles in the disaster and the city's remarkable recovery.  I was able to draw upon a rich reservoir of historical research to recreate Dayton in the early 20th century, as well as the flood and its aftermath.
Beyond just the usual newspaper archive material, I interviewed a journalist who has covered the flood for 30 years, two family members of Arthur Morgan, the engineer who designed Dayton's permanent flood control system, a national weather historian and Dayton's chief water conservancy engineer. I believe all this research lends a level of detail and authenticity to my novel.
Q. Why do I write what I do?
I love history, I love place and I love stories of heroes who overcome adversity and triumph.  If I can bring all these elements together, then it's a win-win for me and my readers.
Q. How does my writing process work?
I begin with an idea or a spark that gets my creative juices going. For Torrential, it was my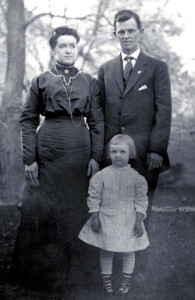 grandmother's stories of her family surviving the flood when she was a small child. They lived in and operated a boardinghouse in downtown Dayton. Her recollections included the heroic role of the carpenters at the nearby National Cash Register Company, who built boats that saved trapped residents. She witnessed one of these boat rescues of an elderly neighbor from an upstairs window.
From there, I sketch out my main characters and the supporting figures who will move the story along, and the key plot line. Then I just pour the story onto paper. After a while, my characters become real and they speak to me. Two years into this, they sound like part of the family. The editing phase of my writing is the hardest. It's difficult to cut, and that's where a good editor and advance readers come in.
* * * * * *
Introducing Three Dynamic Writers
Now, here are three fellow authors, who will showcase their writing process next Monday.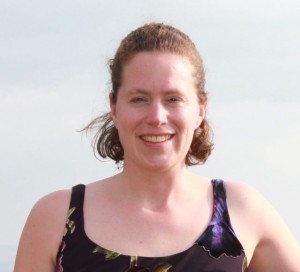 Megan Cutter is a professional writer, editor, and social media strategist with over 18 years of experience in the field. Her expertise includes manuscript and article editing, as well as copy writing for websites, newsletters, magazines, and social media campaigns.  Together, Megan and her husband Barton, published their first memoir, Ink in the Wheels: Stories to Make Love Roll, highlighting their relationship as an inter-ability couple.
Her newest memoir, Leaving Traces: Diving from the Nest, will be published in 2015.
A. Shane Etter, a supernatural thriller writer, has penned two novels, Bottom Dwellers and Mind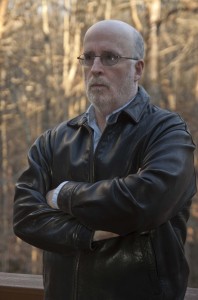 Dwellers. Both books follow a team of talented individuals as they battle a global community of powerful mutants who can read their minds and communicate telepathically.
Shane is a native son of Mississippi. He is proud of the great literary heritage of his home state and that some of the finest 20th Century authors, like William Faulkner, Eudora Welty, John Grisham and others have called it home. Shane has taken a number of writing workshops and classes by such noted authors as his mentor and two-time Pulitzer nominee Jedwin Smith, author/literary agent Nancy Knight, Mary Helen Stefaniak and Kaylie Jones, daughter of the great James Jones (From Here to Eternity),
Shane is a member of the Atlanta Writers Club and he makes his home in Warner Robins, Georgia.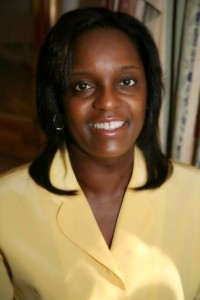 Sharon KD Hoskins has been a communication specialist for more than 20 years. Her first novel, To Handcuff Lightning, was a 2010 Eric Hoffer Award finalist. She is currently working on her third book, Polishing Up Heaven. All her stories are told with humor, candor, and the expectation that love will eventually show up.
She is a member of the Atlanta Writers Club and enjoys reading literary and historical fiction, contemporary humor, and mysteries solved by a cat. Read her blog here.