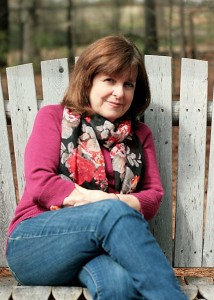 In February, Atlanta writer Susan Crawford got the news new authors dream about: a two-book deal with a major publisher after a seven round-seven-bidder auction for the work.
According to Publisher's Weekly, Carrie Feron at William Morrow took North American rights, for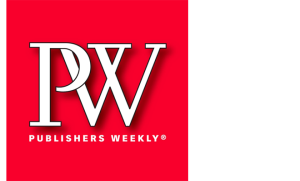 mid–six figures, to Susan's debut novel, The Pocket Wife. Agent Jenny Bent described the novel as a "stylish thriller in the tradition of The Silent Wife and Turn of Mind."
In the novel, Crawford follows a woman, Dana Catrell, whose neighbor is violently murdered. The last person to see the victim, Catrell is experiencing mania brought on by bipolar disorder; unable to remember the fateful day, Catrell must race to clear her name, and stay sane, as she becomes the chief suspect. Crawford teaches creative writing in Atlanta and has won, four times, the Atlanta Writers Club Award.
Here, Susan shares with The Writing Well her journey to this exciting moment in her literary career.
Q. What kind of a storyteller are you? What types of stories that you are drawn to?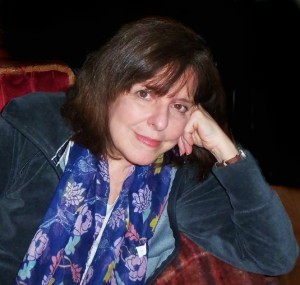 To pull readers in to the characters and their surroundings and thoughts as well as the plot, I like to reveal information a bit at a time. I'm drawn to the types of stories I aspire to write – books that absorb me and make me forget I have water boiling on the stove or papers to be graded or my husband waiting for me to call him back.
Q. How long did it take for you to finish your novel? What inspired the story line?
I initially wrote The Pocket Wife in about six months. I did a lot of rewriting, though, so it ended up taking about a year and a half. The story line was inspired by a few things – critique group members suggesting I rev up action in my submissions, my interest in mental health, and by my desire to try writing suspense.
Q. You've successfully navigated the terrain of securing first an agent, Jenny Bent, who then helped you secure a two-book deal! What advice can you offer other writers looking to find the right agent for them? How did you know you had a good fit with the Bent Agency?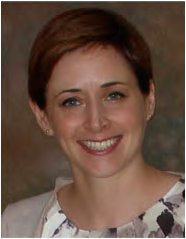 I met Jenny at an Atlanta Writers Club conference, so I am somewhat biased in favor of meeting agents face to face. That said, there is an incredible amount of agent information online. Look for those who want the first chapters or pages included with the query; that way they see your book-writing style initially, which might be different from your knack (or lack of knack) for writing query letters. I liked what Jenny had to say when she spoke on the Agents' Panel at the conference. I also liked her enthusiasm for my book, even though she had me do a lot of rewriting before she took me on as a client. The changes she wanted me to make in my manuscript were changes that greatly improved the book; she was thorough, communicative, and really good at what she does. We clicked.
Q. What was the most surprising about the process of getting a book contract? What do you wish you had known before that you know now that would make that process easier?
I think what most surprised me was how quickly things happened once the book was sent out. Jenny and I were flying through the last-minute edits and within days after she submitted it to editors there was an offer. As for what would have been helpful to know before, there are a few things: Don't be afraid to step outside your comfort zone and try something different; have fun with what you're writing. If you really like a particular agent, do what you can to become a client. If she says, "This doesn't really work for me the way it is now," ask what you can do to make it work. Also, knowing the outcome, of course; that would have made the process much easier!
Q. Where are you in terms of the launch date of your novel? What steps are you taking now in the months leading to the launch?
I think Harper Collins is aiming for a launch early next year, 2015. Right now I'm beginning to work on my edits, setting up a web page, and talking up the book to anyone who will listen – friends in book clubs, friends who have other friends in book clubs, librarians, people in line at T.J. Maxx.
Q. How valuable has the Atlanta Writers Club been to your success to date as an author?
The Atlanta Writers Club has been invaluable to me. Before Ginger Collins brought me to my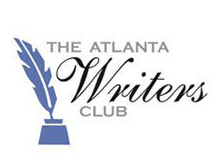 first AWC meeting I had no idea how to go about being a published author. The contests, the tips, George Weinstein's sage advice, the authors' talks, the workshops, and especially the conferences led me to where I am now. Everyone I've encountered at The Atlanta Writers Club has been supportive, helpful and enthusiastic. There's an energy at every meeting that makes me want to leap out of my seat and run home to write. It's a fantastic group of people, and I've made some very good friends there!
Q. Do you also recommend critique groups?
Critique groups can be productive or not. It really depends on the group. I was lucky. I found a helpful group and then another smaller one more focused on publication. If you do join a critique group, it's important that its members appreciate your writing, even if it isn't the sort of story they write or prefer to read. If they find fault with the style, for example, or if you feel like going home and shredding chapters (or them) after meetings, you're in the wrong group. A good rule of thumb is that if two or more readers think something needs changing, take another look at it.
Q. What's next for you in terms of a follow up to Pocket Wife? Do you know what story line you'll be tackling for your second book?
The Pocket Wife was sold as the first in a two-book deal. The second book will also be suspense; it centers on two women and a detective, all impacted by a fatal car accident in different ways. One of the women is the dead man's widow and the other is his girlfriend. A tangled web.