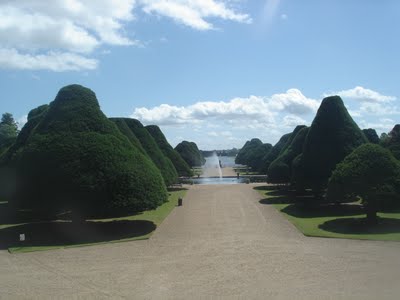 The Gardens at Hampton Court, Herefordshire, England.
Photo by Jeff Sargent.
This is my second Friday post themed around "Places that Inspire Your Inner Writer." Three summers ago my husband and I vacationed in England. Hampton Court, Herefordshire, is a castle on the meadows of the river Lugg, backed by a steep wooded escarpment and surrounded by woodland and grounds of 1,000 acres. Founded by King Henry in the early 15th century the castle has been completely restored.
The Gardens at Hampton Court are spectacular. Along with St. James's Palace, Hampton Court is one of only two surviving palaces out of the many owned by Henry VIII. The renaissance garden, which Henry VIII made here in the 1530s, was converted to the baroque style between 1660 and 1702.
According to Tudorhistory.org, Henry VIII spent three of his honeymoons at Hampton Court, as did his daughter Mary I when she married Philip of Spain. It was at Hampton Court that Henry VIII was told of the infidelity of Kathryn Howard, which would eventually lead to her arrest and execution (and according to some, why her ghost inhabits the Haunted Gallery.) Henry also married his sixth wife, Katherine Parr, in the Holyday or Queen's Closet at the Palace, adjoining the Chapel Royal.
The beauty and peace of this setting make it an ideal place to journal.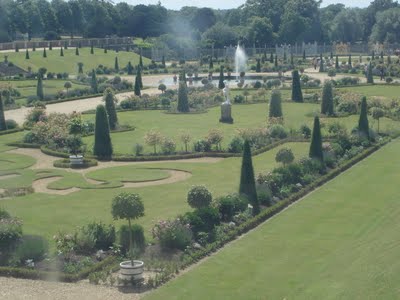 Photo by: Jeff Sargent.