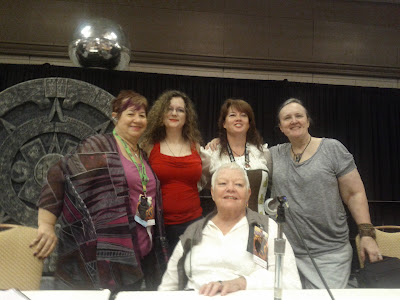 Standing L-R, Nancy Knight, Laurell K. Hamilton, Sherrilyn Kenyon and Mercedes Lackey. Chelsea Quinn Yarbro, sitting.
Four groundbreaking
New York Times'
bestselling authors – Chelsea Quinn Yarbro, Mercedes Lackey, Laurell K. Hamilton and Sherrilyn Kenyon — gathered this past weekend at
DragonCon
to talk about their craft and journey as novelists in a genre historically dominated by men. Insightful and funny, these talented women spoke candidly about their trials on the road to literary acceptance.
Fighting for Acceptance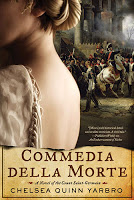 Yarbro, a multi-faceted writer best known for creating the heroic vampire, Count Saint-Germain, sold her first mystery in 1968. At the time, the "climate for women writers was chilly."
Female fantasy writers began to get a better reception after Anne McCaffrey's won her first Hugo, but even then many male writing counterparts called it a "fluke," Yarbro added.
The first woman to be named a Living Legend by the International Horror Guild (2006), Yarbro spoke highly of her mentor,  Robert Bloch, who penned Psycho, which Alfred Hitchcock later made into a cult film classic.
"If you were a beginning writer, he was very helpful – he would talk with you. If you published something, he would read it and send you a note. I adored the man," she recalled.
Riding the Romance Boon
In the 1980s the publishing field started to open up for women – and several panelists said they were pressured to write romance – and many did –under pseudonyms — to pay bills (one panelist said writing a romance helped pay for her divorce).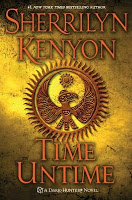 Kenyon, who published her first novel in 1978, still experienced rejections from book publishers even after six
New York Times
bestselling books.  The mother of three sons added that there are two things with which she can terrify people  – "pregnancy and publishing — I will scare you off both."
"Thank God I'm a southern Cherokee – we don't give up, ever. My whole philosophy is there's always a way around any obstacle – over, under and around," said the 16-time New York Times' #1 bestseller, who has more than 25 million copies of her books in print.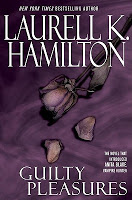 Hamilton said that her publisher waited four years before publishing her first novel, Guilty Pleasures, in 1991, because the bottom had fallen out of the fantasy market. Before then, it had been rejected more than 200 times. When she first envisioned the Anita Blake Vampire Hunter series, paranormal fiction and paranormal romance as genres didn't exist.
"My editors told me that the vampire market is dead. What they didn't realize is that the monster always comes back," Hamilton quipped.  Hers was a steady climb up – with each book sold, she gained more readers. Now Hamilton has transcended genre, according to her publisher, meaning she's sold enough that she can write whatever she wants.
The panelists shared insights on how their distinctive voices evolved as well as those who influenced their writing voice.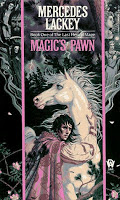 "Writing a lot was essential. I came to writing out of the theater," said Yarbro, explaining that you can do anything with dialogue and punctuation in dialogue if that tells your reader how a character sounds.
"The thing about narration is it has to support everything that's going on without participating in it. You are not a character in your own book — you are a support for the characters who are."
For Kenyon, inspiration came early from her mother, who was a huge horror fan. She  explained that her father was the kind of man "who dressed up as a zombie and tapped on my window and scream, 'Ah!'"
"To me, any book is a two-way experience." When advising her 17-year-old son, who is working on his first novel, Kenyon tells him to leverage the internal dialogue in his head – the comments that you never say out loud.  "It's almost like method acting – it's like, 'What would Acheron do?' 'What would Simi do?' You sit there and let that flow and that's what should end up on paper."
The other advice she gave him was that "you can fix a bad page but you can't fix a blank one."
Hamilton loves the clean language of E.B. White's Charlotte's Web, her favorite book growing up, and the dialogue of Robert Parker's Spenser series.  The Anita Blake series author writes exclusively in first-person narration. To get into character, she often will pull out her penguin mugs or wear weaponry while writing.
"Do not pick a day when I'm writing Anita to break into the house," she told her fans, laughing.
Lackey said after 80+ books in print, she has developed her own voice." Writers she admires include Charles de Lint and Judy Tarr — "amazing craftspeople and writers."
All the authors agree that there is no magic formula to finding your voice. "What I think you cannot learn – except by practice and almost by accident — is your voice and an idea that is fresh and speaks to you and is something that only you can write. That is the hardest to come by," Hamilton said.
Writing Anywhere
Once you find your voice, you can write anywhere. In Kenyon's case, she wrote through chemo treatments with her mother, during her sons' soccer games, and while pregnant and hooked to an IV.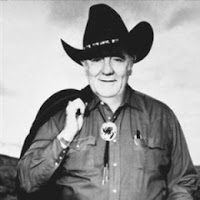 Louis L'Amour.
Lackey loves to recount a story about Louis L'Amour, who once was challenged to write in the middle of a highway intersection to prove he could write anywhere.
"His agent and publisher set him up with a table and folding chair and stuck him on an island in an intersection in New York City. He's typing away and LIFE comes and takes pictures. In 15 minutes, everyone has gone away and his editor came over and said, 'Louis, everyone is gone.' And he said, "Shut up and let me finish this page.'"
Looking to today's current publishing environment, the panelists had differing views on the way forward and the merits of e-publishing.
Debating Merits of E-Publishing, Podcasting
E-publishing your work was the kiss of death two years ago, they say.  Not so anymore. "If I was starting out now, I would be e-publishing," said Lackey.She believes creating podcasts of your book is an even smarter strategy because there are a lot fewer writers using that platform to get their stories out. "Putting (an excerpt) up as a podcast for free will winnow down 95 percent of the people you are competing with."
While acknowledging that e-publishing has changed the landscape, Hamilton said first-time authors should still pursue traditional publishing first.  "Before you say, 'I can't take the rejection' and go that route, suck it up and try it first. Study the markets – don't send your manuscript to someone who doesn't accept your genre. You have to be tough, otherwise, they (publishing industry) will crush your soul."Thanks to Facebook and Twitter, authors are closer than ever to their audience and the first to receive feedback — good and bad.
"We get it first. Technology is a mixed blessing," Hamilton said.The panelists' universal advice to writers is to read – constantly. "Don't just read fiction – read non-fiction; read widely; read words because they're your tools," added Hamilton, who even advocates studying dictionaries and encyclopedias to increase your vocabulary.