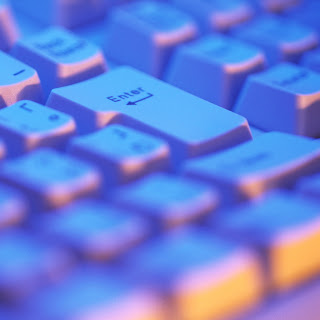 Judd Apatow's appearance last week on "The Tonight Show" with Jay Leno prompted a thought-provoking Ragan.com PR Junkie post, "Is Twitter bad for writers?"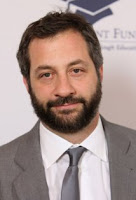 Judd Apatow, courtesy of IMDb.
Apatow, a Hollywood screenplay writer behind hits such as Funny People and The 40-year-old Virgin told Leno why he's so active on Twitter, explaining, "I'm looking for any distraction not to write." 
Twitter has its place for connecting and even finding sources, but it also can be a huge time drain — especially if you are on a writing or work deadline. I have fallen prey to the lure of tweeting or online surfing …it's even preferable to sleep sometimes (like right now as I write this post).  It's documented that the internet has 'rewired' the way our brains absorb information. The reading experts at Reading Horizons blogged about the web's role on people's reading and writing skills back in February 2010:
"When you are searching the internet how long do you think you spend on a single page? (Hopefully you're still on this page at this point!) Probably not very long. The internet offers so many gateways to other pages, that it has made it difficult for us to focus on one piece of information at a time. In other words: the internet is making us all a little more A.D.D."
It also, writes the authors, decreases our ability to comprehend what we read.
Without question, we are in a time of digital overload, 24×7. The New York Times, in their 2010 article, "Attached to Technology and Paying the Price," found that in 2008, people consumed "three times as much information each day as they did in 1960."  
The constant interruptions in focus — from work to tweeting to whatever — leads to multi-tasking, which is bad for your mental health. "Excessive use of the internet, cellphones and other technologies can cause us to become more impatient, impulsive, forgetful and even more narcissistic," writes New York Times "Well" blogger Tara Parker-Pope.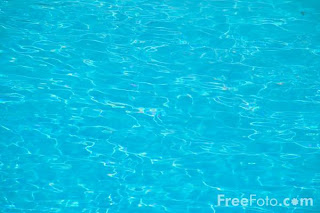 What can be done? We need to wean ourselves off our digital addictions — one medium at a time. For my family, we make a habit of reading. We also rid ourselves of one huge digital distraction — satellite TV — with all the myriad of channels (and God-awful commercials). Instead, we listen to baseball games on the radio. We read the newspaper.  We've gotten into the habit of going swimming as a family before bedtime. 
But we are not over the hump, yet — not by a long shot. With two computers, two smart phones, one iPad, a Wii game system, and a movie club, my family has plenty of ways to feed our digital addictions. The computers are here to stay (job requirement), but the others need to be managed in moderation — like other addictions like fatty foods and chocolate. I know we have a way to go, but we owe it to ourselves and our kids to set limits on technology's place in our lives.