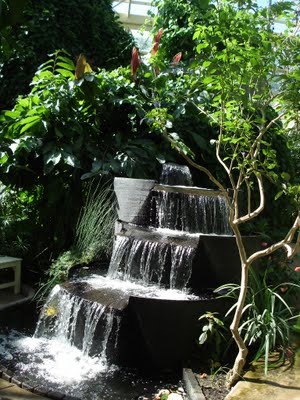 Cecil B. Day Butterfly Center, Callaway Gardens
Pine Mountain, Georgia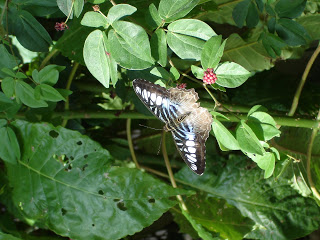 According to Callaway's website, "nature's beauty floats gracefully through the air at this glass-enclosed conservatory."
Home to 50 species of tropical butterflies, this center offers the perfect venue to linger along paths surrounded by exotic tropical plants and fluttering butterflies, or to sit quietly, taking photos and journaling.
I've been to Callaway twice — first on a wedding anniversary getaway weekend after Christmas, where my husband and I enjoyed the warm glow of Fantasy in Lights®. These photos were from a second trip –a women's retreat through my church held in the spring. A major highlight was a stop at this beautiful butterfly oasis!
There is a lot written about butterflies and their symbolism, including this Welsh website devoted to the Butterfly House in Aberystwyth, Wales.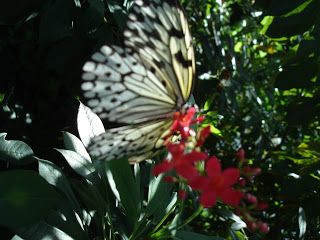 Interestingly, the butterfly symbolizes change, resurrection, transformation, celebration, young love and the soul.
Ron Gagliardi, in his thesis on butterfly and moths in western art and design, wrote butterflies and moths are 'nature's canvases with the gift of flight." 
An apt description of these unique gifts of nature.