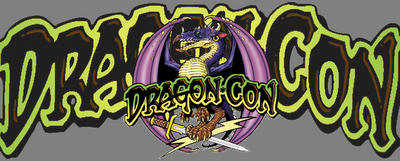 I spent Saturday hearing from two storytelling experts:  Debra Dixon, best-selling author and publisher of Memphis-based
BelleBooks
, and Bell Bridge Books, a new imprint focused on paranormal and fantasy fiction for adults and young adults, and Nancy Knight, a literary agent and one of the founders of BelleBooks.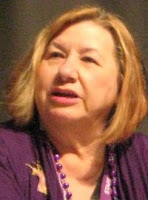 Nancy Knight
For the last 15 years, Nancy also has been director of the Writers' Track of Dragon*Con, a popular culture convention that comes to Atlanta every Labor Day weekend. Last year it drew 48,000 revelers and took over five downtown hotels. I caught up with Nancy in between her and Debra's fantastic workshop on "The Hero's Journey," which I will cover soon on The Writing Well.
With Dragon*Con just over a month away, I asked Nancy what she enjoys most about this annual Sci Fi and fantasy gathering and what writers can expect this year.
"We already are 21 percent ahead in the number of registrations and expect to have 15 to 18 percent higher attendance," she says.
Unlike ComicCon, Dragon*Con offers something for everyone – science and space tracks, sessions on podcasting, a kick ass parade, guest star appearances from some of the hottest Sci-Fi shows out there. But, most importantly to me, Dragon*Con includes 31 hours of programming for writers.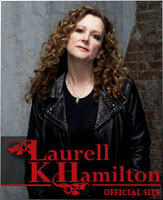 This year, fans can look forward to diverse panels featuring both first-time authors and New York Times' bestselling authors. Some perennial favorites include Sherrilyn Kenyon, Laurell K. Hamilton, Kevin J. Anderson, Jonathan Maberry and Chelsea Quinn Yarbro.
"We are doing a Magnificent Men of Science Fiction panel and a First Ladies of Fantasy panel," says Nancy, who also will host a workshop, "Why Writers Choose their Roles" that's designed for people who want to write books that can get the attention of Hollywood filmmakers.
"I like to have panels where you get a lot of diverse opinions — where you get a real perspective of the journey," says Nancy, who organizes panels comprised of six speakers.
Dragon*Con speaker, Carole Nelson Douglas, a literary "
chameleon" and
author of 60 novels, will also make an appearance. Nancy admires Douglas as someone who juggles multiple genres, including mystery/thriller, romance/women's fiction, mainstream, high fantasy, urban fantasy, and science fiction, while still building a loyal fan following. Douglas sent out e-newsletters to her fan base long before social media was an option for writers, Nancy says.
This year's programming also reflects the fast growth of YA, with sessions featuring Kathleen Duey, Tracy A. Akers, Gail Carringer and Beth Revis, among others.
"Harry Potter set off an explosion. There's Hunger Games; there's so much — it just keeps expanding and keeps hooking young people into reading," Nancy says.
Two workshop tracks, offered for an additional fee, are available for writers: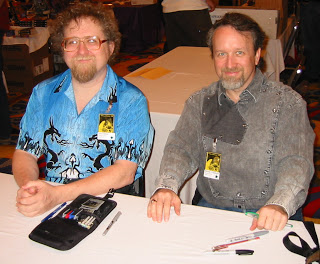 From left, Aaron Alston and Michael Stackpole.
The Writer's Hourly Workshop with Michael A. Stackpole and Aaron Allston — these New York Times' bestselling authors tackle key areas such as characterization, plotting, dialogue, description and "finding the story," which features a series of exercises to help you build a story from the barest spark through twists and turns.
The Writer's Two Day Intensive Workshop 2012 with Jody Lynn Nye —  covers story structure, character development, world-building, narrative hook, research, description, collaboration, nonfiction, format, the business of writing, marketing and promotion. Nye is a bestselling science fiction and science fiction writer with more than 40 books and over a hundred short stories to her credit.
Looking back over her years with Dragon*Con, Nancy says what keeps her involved is the idea of being able to give back. The author of 12 books explains, "I've always been a mentor. Ever since being published, I've tried to give back and tried to help somebody else. That's what I really get out of it."
On a broader level, this convention is about acceptance, says Nancy. "You can look as bizarre, as common or as ordinary and everybody's like, 'Oh, you're a fan.' None of that matters."
Nancy also likes that Dragon*Con is an organization that gives back – donating 8,000 units of blood to the American Red Cross last year and $40,000 for the National Inclusion Project, Clay Aiken's non-profit that serves special needs children and is leading the way for inclusive communities nationwide.