In 2008, for the first time in history, more books were self-published than those published traditionally. In 2009, 76% of all books released were self-published, while publishing houses reduced the number of books they produced.
Technological advances have enabled this growth – from print-on-demand technology, to online retailing and technological advances such as e-book readers and tablet computers.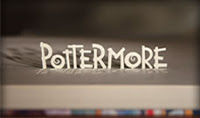 And, many best-selling authors are now choosing to self-publish their work.  J.K. Rowling sells the e-book versions of the Harry Potter series directly from Pottermore, her website dedicated to the magical world of Harry Potter. The estates of Ian Fleming, Barbara Cartland and Catherine Cookson are also publishing their authors' printed work as e-books and selling directly to the public. 
"Whatever stigma vanity publishing may have had has diminished substantially for both readers and authors," commented Russ Grandinetti, VP of Kindle Content, in a December 2010 interview in
Publisher's Weekly (PW)Select
. 
The lure of self-publishing is the fact that you – the author – have complete control.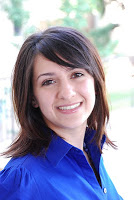 "The book is yours – it's your ideas and your vision from start to finish," says Angela DeCaires, marketing communications manager for BookLogix Publishing Services.
The Alpharetta, Georgia,-based company publishes approximately 75 titles per year. BookLogix offers authors the full range of publishing services, from editing to selling, as well as offering free webinars for authors on topics such as "Using Skillful Communication to Improve Your Marketing," "Self-Publishing 101," "Building Your Publishing Empire" and "Finding and Filling Your Niche as a Non-fiction Writer."

DeCaries, today's featured expert on The Writing Well, shares five areas authors should consider before they embark on self-publishing their book:
Financial Ability – "A lot of writers are thinking about the physical production of the book; they are not thinking about all the other costs that are going to go into it such as marketing —whether it's hiring a PR person or having a video book trailer made or printing up promotional materials or having the funding to set up a website. We encourage everyone to do their homework and get a sense of what the costs could be, and to not get started until you have that base budget ready."
Commitment– "When you are writing a book it's like having a baby, you have to be committed to the book and being a salesperson and keeping up on your marketing methods, such as social media and blogging. To make the book successful, it is a long process that requires your full involvement. You should always be thinking 'What else can I be doing to promote my book?'"
Marketing – "While first-time authors think the writing is the hardest and most important part, we'd like to say writing is 10% and the marketing is 90% of the work and effort you need to put in. Obviously there is no book if you don't write it, but no one will buy your book if you don't do marketing because they won't know it's out there. The beauty now with self publishing in the digital era is there are unlimited ways you can market your book. It's about understanding your audience and knowing what marketing method you should use to reach that audience. Our marketing folks can work with an author to suggest some methods that we believe are best based on their book and goals for the book. Ultimately, it's important to do your research up front." 
Understanding Your Readers

 – "Writers should ask themselves even before they start their book: 'Who is my ideal reader?' 'Who am I trying to reach?'" Every decision they make in the writing, publishing, and marketing, should then be based on reaching that reader.
Selecting the Right Self-publishing Support Company – "This could be the hardest one for folks. You have to find the right company for you. There are tons of companies out there and each has something that's great. Do they offer what you are looking for? What are the contracts these different companies are offering? Do they have terms in there that you are comfortable or uncomfortable with? Do they care about the success of your book? Do your homework on what they offer and what kind of support system they have for you, and if they have the customer service behind it."
"The number one thing authors need to do that covers all of these points is education. It's crucial that they educate themselves as much as they can about the publishing business," DeCaires says.