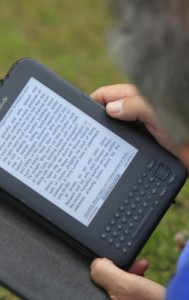 I am in the second week of the WordCount Blogathon along with 250 other bloggers. This challenge – to blog every day in the month of May — has given me an excuse to reach out to authors, publishers and editors as I seek to fill the content funnel for my writing blog.
I recently discussed with an author the merits of self-publishing versus getting your book out through a traditional publisher.  Who wouldn't want to say they are represented by Simon and Schuster, Random House, or HarperCollins?  No first-time author would ignore the professional prestige of being signed by a publisher. That milestone brings instant credibility – it says to the world, "Your storytelling is good enough to be in 'the club.'"
A key question facing writers today: does self-publishing still have a stigma? My published colleague believes yes, while I tend to think no. I'll admit that self-publishing is a noisy place where anyone can push out a book. It's not hard to find examples of poor quality product — from typos to flat writing. At the same time, there is some great self-published work reaching the public. Writers can connect with audiences through social media in ways never dreamed possible before. Just consider the Cinderella stories of virtual unknowns whose independent works have led to bestseller lists, book deals, and even movie options.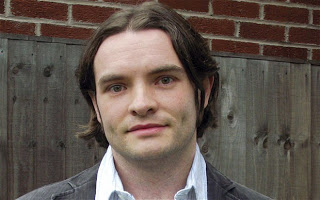 Self-published author sensation Kerry Wilkinson.
There is a growing movement and acceptance of self-published works driven in large part by the explosion in e-books.  Consider these facts:
Last year more e-books sold than books in print, and in the UK alone there are 24 e-books for every hard cover book, according to Verdict Book Reviews.  
 The Guardian reported last August that sales of adult hardback fiction have fallen by over 10% in 2011, with eBooks now accounting for 13.6% of U.S. market. And who was last year's top Amazon UK bookseller? A 31-year-old sports journalist and self-published writer named Kerry Wilkinson, who has since signed a six-book deal with Pan MacMillan. 
The New York Times Magazine
, the publishing world's most visible channel for literary recognition, acknowledges that "times have changed." In 2010,  the
Times' Medium
blog article,
"The Rise of Self-Publishing,"
reported that 764,448 titles were produced by self-publishers and so-called microniche publishers in 2009 — a jump of 181 percent from the prior year.
"Compare this enormous figure with the number of so-called traditional titles — books with the imprimatur of places like Random House — published that same year: a mere 288,355 (down from 289,729 the year before). Book publishing is simply becoming self-publishing," the article stated.

With that kind of momentum, self-publishing is arguably becoming the path of choice for established and new authors. Independent writers are becoming more organized as a group. Earlier this year, Orna Ross, Irish author-turned-indie, established
The Alliance of Independent Authors
,  the first non-profit organization representing self-published authors' interests.
Even with these positive developments, there is a lot to consider before self-publishing. Visit The Writing Well tomorrow when I interview BookLogix, a Southeastern U.S. self-publishing house, on the five things authors need to think about before deciding to go down this path. 
In the meantime, check out this
Forbes
story, "How Self-Publishing Can Lead to a Book Deal."