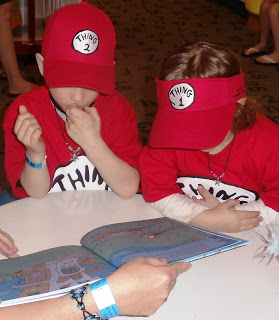 A year ago this week, I celebrated the magic of children's stories in a blog post,
"Writing Wisdom of Children's Books."
I shared how reading to my kids was the one constant in our family's evening routine…how it gave us (parent and child) a chance to lose ourselves in the worlds of Narnia, Hogwarts, Whoville and the Hundred-Acre Wood.
That storytelling tradition planted a seed for a book that I am in the final stages of completing: Bedtime Stories: A Memoir Celebrating Storytelling and Childhood. Told alternately through my eyes and those of my kids, the book takes readers through our storytelling experience. Every story's imagery and characters jump to life from the page through the imaginations of my son and daughter. At the end of each chapter, I reminisce about what sparked my own childhood imagination and shaped me growing up in the Midwest with my parents, two brothers and sister.
In writing this manuscript, I've become an astute observer of my kids' view of the world and especially of their play time. It's made me want to capture their spontaneity and their perspective in ways that I never would have if I wasn't writing a family memoir. I often scribble down something they say or do on a napkin or anything I can find. It's inspiring how stories can be a force for creativity in their lives.
I began writing Bedtime Stories earlier this year during a writers' class. Beginning this Friday, The Writing Well will feature a guest blog post from a member of my writers' group. These eclectic aspiring authors came together for eight weeks to share their own writing journeys. They love language, unforgettable characters, and above all, a good story. I'm glad they'll be represented on my blog this month.