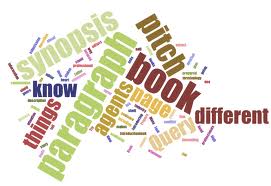 I've attended my share of writing conferences over the years, but seldom have I come out of one as jazzed as I did at the conclusion of this weekend's Atlanta Writers Conference.
Brainstorming earlier today with an old friend, I realized what I need to do to take my in-progress historical novel to the next level.
It took an outside perspective to help me frame the story. I know I'm on the right track because when I shared my refined concept to an agent, she asked that I send her the first 20 pages when the manuscript is ready. Wow! And that was without a query letter!
Speaking of query letters, one of this year's conference attendees can best be described as a query letter ninja. She's perfected the difficult art of query-letter writing by regularly submitting her draft pitches to websites such as
Query Shark
. She told me you need a thick skin to withstand the public flaying, but it's a small price to pay if the outcome was what she experienced: two agents wanting her manuscript.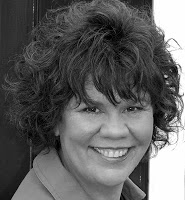 I loved hearing bestselling author Claire Cook kick off the conference Friday afternoon. This prolific writer of romantic comedies/women's beach reads has published a book every year since 2000. Her second novel, Must Love Dogs, was made into a film starring Diane Lane and John Cusack.
A firm believer in "reinvention," Claire recounted her lifelong desire to be a writer that she kept hidden from everyone, including her family. She worked as a teacher for 16 years before having a mid-life wake-up call in her mid-40s.
"I wrote my first novel in my minivan outside my daughter's swim practice,"she said.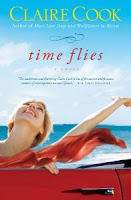 In June, Claire's latest book
, Time Flies
, will be released about two friends who get a new lease on life after taking a road trip to their high school reunion. To promote the book, Claire and the Lake Austin Spa Resort are doing a
"reunion weekend"contest
where one winner can select a friend for an all-expense-paid spa weekend. She shared the contest as an example of how authors can think outside the box and come up with fun ways to engage readers online.
Building a social platform is critical for writers.  Claire is a big fan of Facebook, once asking her fans what they have in their junk drawer. The answers she received were so interesting that Claire felt compelled to include as many as possible in her book, Best Staged Plans.
Explaining the importance of being disciplined in your writing, Claire credited her ability to release a book every year to her practice of writing two pages a day, every day, seven days a week.  In fact, she won't let herself go to bed until she's put in her time writing.
"You don't have to be brilliant every day; you just have to get those pages done," she said, adding that the first 100 pages are really about "gutting it out."
When working on her novels, she always does the big-picture content editing first followed by page-by-page editing, and finally, line edits. She suggests that writers read their work out loud to catch mistakes.
Concluding her talk, she urged everyone in attendance to build a network, and help one another by forming critique or reading groups.  She said Facebook's private groups function is a great way to collaborate with others.
Here are just a few of my favorite Claire quips:
"It keeps me honest." —  on her practice of using
a paper calendar to track that she has completed her minimum of two pages of writing every day
"We're really re-writers. That's the difference in a book that sells and a book that doesn't."

 

— on the importance of editing
"Nobody knows anything." – on the changing landscape of publishing
"I'm obsessed with making my craft better."

   
"It's not all about me." – on putting rejection into perspective

 
"Can we clone you?" – on what the producers on the set of "Must Love Dogs" asked her during film production.
"Be who you really are. People call it brand. I think of it as authenticity."
"I believe we become writers by being readers."

  
_____________________________________
Look for more conference highlights on The Writing Well this week.