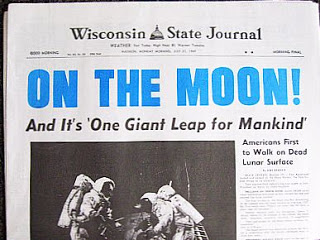 Today I will deliver a webinar on how to write success stories to public health people around the country. My presentation will focus on the basics of concise writing with some interactive exercises.
Headlines are the ultimate test of tight writing. It's what people see first when they scan a newspaper or pick up a book. And, when done well, headlines grab attention, speak to their intended audience and deliver a complete message. Before we know it, we're drawn into the lead and are off to the races — reading the story, article or book chapter.
Four out of five people will read a headline and skip the rest of the copy completely, according to Briitish advertising executive David Ogilvy.  AP editors know the craft of headline writing intimately, as do editors at most major newspapers.
Preparing my presentation gave me an opportunity to scan some headlines that I feel perfectly capture what headlines are supposed to do — inform, entertain and engage readers. Here are a few. I hope you enjoy!
On the Moon! — this 1969 headline from the Wisconsin State Journal marking the Moon landing stands the test of time.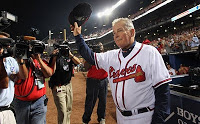 Bye, Bye Bobby – This Sports Illustrated headline marked the retirement of Atlanta Braves manager Bobby Cox after 21 seasons and more than 2,000 season wins. Simple, heartfelt, and targeted at baseball fans everywhere.
Dr. Seuss, man of rhyme and reason, dies at 87 — I love this obituary headline for Theodor Seuss Geisel, who passed away on Sept. 24, 1991, after authoring and illustrating 44 children's books.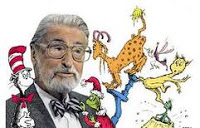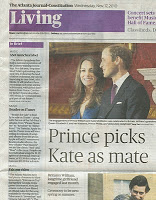 Prince picks Kate as mate — from today's Atlanta Journal-Constitution lead feature headline observing the engagment of Britain's Prince William. The headline writer for this AP story even incorporated rhyme and alliteration in this clever heading.