My article in the current IABC Atlanta member magazine, empart, talks about the challenges and rewards of being an independent communicator. If you've ever thought about striking out on your own, the time couldn't be better. Find out below what it takes to succeed as an independent communication pro in today's ever-changing business landscape.
Striking Out On Your Own: Self-employed Communicators Speak Out
Reprinted from empart magazine, Summer/fall 2010
 
One in six IABC professional members worldwide is self-employed, and I proudly count myself as one of them. My editorial and PR consulting firm was launched more than 11 years ago after signing up my first client, a wireless communications firm, and I haven't looked back.
Going independent, for many of us, represents a chance to pursue clients and work that most interests us, with the opportunity to work on our own terms – in our pajamas if we like. Of course, the deadlines and expectations to deliver great results are just the same and maybe even tougher than in the full-time employee world, depending on the client load that's carried.
The jump from full-time staffer to consultant isn't as huge as it used to be, with cutbacks in full-time marketing and PR departments and in full-service PR agencies compelling many professionals to go at it alone. Eight of the 10 largest O'Dwyer-ranked independent PR firms were in the minus column for 2009. Also reporting negative years were 15 of the top 25 and 32 of the top 50.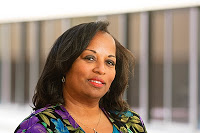 For Audraine Jackson, it was one too many downsizings from area PR firms that finally prompted her to go independent 12 years ago.
"Despite delivering great work for agencies servicing clients like Kroger, MARTA, Orange Crush and Hardee's, I was always targeted for layoffs when an account was lost or didn't pay on time. As a VP/ account supervisor, my position was the first to be cut for less experienced, lower-compensated hires," recalls Jackson, who knew something about the entrepreneurial mindset since her father always ran his own businesses while Jackson was growing up.
"Being independent is better now than when I started. Companies are more willing to contract out for services they used to have in-house," says Jackson. A consultant brings value by getting the work done without the organization having to expand annual payroll, which is important to publicly-traded companies as well as smaller businesses that are scrutinizing bottom-line results, Jackson notes.
Her company, Jackson Communications, serves clientele in construction/real estate development, restaurant, government, healthcare and sports marketing. Jackson also is a highly-followed blogger whose ATLFalconFan rants and raves regularly appear at USA Today.com.
Attitude is Everything
For veteran communicators who have been downsized, and may be considering contract work for the first time, "Don't be discouraged," Jackson says. "Some layoffs should be viewed as an opportunity for new growth instead of mourning it as a loss," she says, noting that Oprah Winfrey once said that there had been no failures in her life — just opportunities for lessons to be learned. To be successful, according to Jackson, independents need to balance time each week on new business development, account service and operational functions. "It is a lot of work but they are all necessary to building and sustaining a livelihood." She offers this helpful advice for communicators thinking about moving into the entrepreneurial ranks:
• Develop a solid business plan and know how to budget money and time.
• Close a few accounts before going out on your own full-time
• Assess your skill level and determine your hourly rate and identify clients who can afford to pay those fees.
"The smaller you are, the smaller your accounts may be sometimes since businesses can't afford to expend money for failed results," says Jackson.
Jeremy Porter, a consultant specializing in tech PR and marketing for start-ups and founder of Journalistics, an expert search engine and marketing platform, says his decision to go independent a decade ago was out of a realization that he was "never good with following rules."
"I also saw an opportunity to help clients do more with less, track results closer to real dollar values, all while making more money than I would in a full-time gig," he says.
'Best Time' for Independents
Porter thinks now is the best time for communicators to go out on their own. "When I first ventured out on my own it was in the midst of the dotcom bust. Despite what you might think, it was the best time to start out. We're in a similar place right now – companies are looking for smarter, more cost-effective resources to help them with their marketing programs. Independents are more attractive options than ever. In Atlanta specifically, there seems to be the most opportunity with entertainment, alternative energy, life sciences and the tech sectors though everything looks to be rebounding right now."
How to keep momentum in your business going? Porter advises to stay visible. "Volunteer on boards, speak at events, get quoted in articles, share interesting information with your contacts and don't let two months go by without at least checking in with your top contacts."
Jackson reads biographies of successful leaders and has found IABC a huge asset to her consulting career. "The local seminars and workshops always give me new ways to solve recurring business challenges," she says, adding that entering and winning her first Golden Flames Award in the integrated marketing category last year was a "real confidence booster." She also has done reciprocal award judging, which has helped her understand how others are facing similar challenges in other parts of the world – and gives her a "bird's eye view at how they are able to tackle communications issues and overcome them."
She advises anyone who becomes an entrepreneur to stay positive and understand that business trends in cycles. "You must have vision, forecasting skills and sources of motivation to keep your attitude and approach right."
Local Resources for Independents
PRSA/GA President Timothy Hussey says PRSA's Independent Counselors Special Interest Group (SIG) (https://www.prsageorgia.org/sigs/Independent-Counselors/) meets monthly and is one of the largest SIGs in the Atlanta chapter.
IABC/Atlanta recently formed a new Independent Communicators Roundtable SIG, which holds meetings every other month. Organizer Debra Jacob, owner of Jacob Market Research, a web analytics and e-marketing firm in midtown Atlanta, relocated to Atlanta in November 2009 from San Francisco, where she coordinated a similar IABC independent communicators' roundtable, while working as a marketing communications consultant.
"The premise is to pull together independent business owners so they have a forum in which to discuss critical issues to their business – that means anything from how to bill and how to use new media, to sharing tips among each other so they can learn from positive and negative experiences," Jacob says, who tries to inspire a "collaborative spirit" to the group.
While outside speakers present at the roundtable, she keeps the group small (the target is 15 people) to ensure rich dialogue. "We want to hit those key target areas – what do I charge? Can I go on vacation and still run a business? How do I subcontract?' These are all critical issues," Jacob says.
A key success factor in the roundtable format is that it's collaborative and non- competitive: "We're not all individuals here; we can help one another out. If I am approached with business I don't particularly do, I can pass leads on. Especially in this economy it's important that we be resources for each other. It's not every man or woman for him or herself."
D.C. Area: Steady Growth in Independents, Larger Contracts
Heathere Keenan, founder of the Independent Public Relations Alliance (IPRA), a 60-member group of independents in the greater Washington, D.C. area, reports seeing continued steady growth in the number of independents but not a major uptick as a result of the economy.
"What we are seeing is larger contracts being awarded to independents, which I think speaks to the whole concept of the virtual model and the benefits it brings to clients, especially in this economy where budgets for integrated communications are being monitored and analyzed," Keenan says. "I think the (independent practice) model offers serious benefits to clients looking for value, senior level talent and a flexible kind of team."
Keenan, who is an 11-year independent practitioner through her company, Keenan PR, says that successful people in this industry have an entrepreneurial drive, believe and value this work model, and share a strong spirit of partnership. Winning new business "is often the result of a few independents partnering together," Keenan concludes.