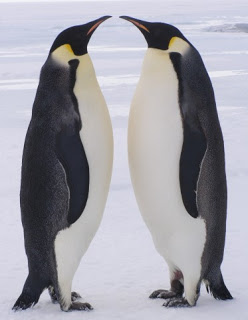 Photo by: Jeff McQuaid
Connecting with a literary agent is a lot like courting: you need to find the right fit – a collaborative partner who believes in you and your book, and will be in your corner. 
I have a new appreciation for the job agents have in representing authors and finding publishing homes for their stories after hearing an agent panel this past weekend.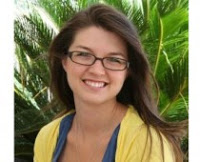 Taylor Martindale
"Agents have to deal with a lot of rejection — we identify with what you are going through," stated Taylor Martindale of Full Circle Literary in San Diego. "You'd be surprised by how long we fight for your books."
Martindale was one of eight agents weighing in a range of topics related to publishing and the craft of writing this past Saturday at the
Atlanta Writers Conference
.
Gordon Warnock of Andrea Hurst and Associates advised that writers interview an agent just as they would a prospective employee. "You need to know why they like the book and what their vision is for not only the book but also your career," he said, adding that understanding how agents communicate is the most critical component to establishing a collaborative two-way relationship.
Common Agent Editing Peeve: Pacing
I asked the panelists what was the biggest trouble area in manuscripts, especially for first-time novelists.
"The beginning is too slow and the ending is too rushed," said Paula Munier with Talcott Notch Literary Services based in Milford, Connecticut.
The first 50 pages "usually can go" because the writer is warming up and capturing details important to the writing process, but that aren't crucial for readers, said Munier, adding that the reverse is true when crafting the end of a story. Authors frequently don't flesh out their conclusion because they "see the finish line and are racing towards it."
Later, Munier said authors need to do three things: write a great book, revise it and then revise it again. "If you do that, you have a much better chance of being successful."
Angela Rinaldi of the Angela Rinaldi Literary Agency in Beverly Hills, Calif., urged writers to "find that fatal flaw" in their manuscript. She looks for three things in the opening pages: first, the story promise – "What's the question that's going to be answered at the end?" second, "What's at stake?" and third, "What does the protagonist want?"
As Publishing Embraces Digital Revolution, PR Model 'Broken'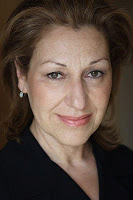 Angela Rinaldi
Digital advances continue to rock the publishing industry. And while many book publicists have emerged on the scene with expertise in social media, Rinaldi stated that "the promotion-publicity model [in publishing] is broken and nobody yet has really figured out how to fix it."
One thing is clear, though: authors are expected to connect with their audiences online.  Amy Cloughley with Kimberly Cameron and Associates said that it's critical for non-fiction writers to have a base of followers before approaching a publisher.
She also urged aspiring novelists to begin building a fan base even while in the writing stages, so when it comes time to launch their book, they're ready.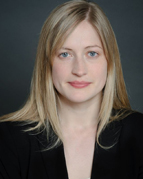 Becky Vinter
Acknowledging how self publishing is becoming a bigger and bigger part of the industry, Becky Vinter of FinePrint Literary Management said self publishing or a hybrid model is a "legitimate choice," but authors then will carry the burden and expense of getting their book edited, vetted, produced and marketed on their own. 
"In traditional publishing, you have all of that support; you have people doing all that work for you, but it is slower," she said.
Story is Still King
Martindale noted that in spite of the many issues today's authors must juggle in deciding on their platform and publishing approach, "the most important thing is the story, the voice in your book and your characters. Don't lose sight of that in the midst of everything that's going on around your book."
The agents also shared that it's not always the most talented writer they meet who ends up making it big – rather, it's the person who never gave up.
"Stay in the game; practice your craft," Rinaldi urged.