Part I of III highlighting the 2013 Decatur Book Festival Writers Conference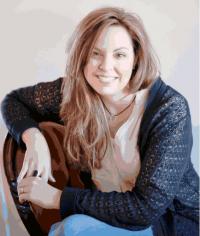 Kimberly Brock, author of The River Witch (2012, Bellebooks/Bell Bridge Books) and recipient of the Georgia Author of the Year Award 2013, was one of three talented Southern authors who spoke on honing the craft of novel writing at the Decatur Book Festival's Writers Conference earlier this month.
The panel I attended also featured fellow Southern authors, Ariel Lawhon and Marybeth Whalen. All three of these talented storytellers shared what they consider their strengths as writers: Kimberly spoke about setting, Ariel tackled plot and Marybeth explored voice.  I'm excited to share highlights of each of their presentations beginning today with Kimberly's insights on setting.

Before I do, however, I want to applaud what these women are doing to "pay it forward" to other novelists.  Marybeth and Ariel co-founded the "She Reads Book Club" in September 2009 to share the books they loved with the largest audience possible. Kimberly recently has lent her support by managing the club's blog network. Her debut novel was chosen for the She Reads' June 2012 Book Club selection.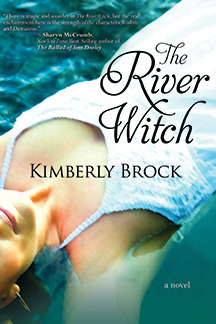 Set against the backdrop of the southern Appalachian foothills and the Georgia Sea Islands, The River Witch tells the story of Roslyn Byrne, a professional ballerina devastated in body and spirit following an accident, who seeks refuge for the summer on Manny's Island in Georgia. While she hungers for solitude, Roslyn finds so much more on this mystical island, including the key to healing. The Huffington Post's film critic Jackie Cooper provides an excellent book synopsis, but he also noted how well this Georgia native crafted setting in her story.
"Brock does a masterful job of giving a sense of moist habitation to the location of the story. You can almost feel the wet grass underfoot and hear the movement of the alligators as they stalk their prey," he wrote.
Cooper isn't alone in his praise. "This is one of those books written so well you actually hear and smell and feel everything as though you're actually there," writes Amazon reviewer Gin Bryant.
To Kimberly, setting is all about the details. "It's setting that builds your story world… and your reader's perception of your character," she told a room full of writers in Decatur earlier this month.
Kimberly began her remarks first by sharing her own storytelling antics as a child. In an attempt to get attention, she told her impressionable classmates how her "great-great granddaddy – a Cherokee Indian — haunted her and other pale skins."
In describing her ancestor's presence in the hilly pine woods abutting her elementary school's playground, Kimberly soon had the children terrified that the ghost of her great-great grandfather was after them.
"I had them all going. The kids wouldn't sleep. If it rained there was terror. I had to apologize to the whole school and tell them that the ghost of my great-great granddaddy wasn't after them," recalls Kimberly, who used this memory to underscore the importance of creating setting in storytelling. 
Setting, she says, is "the sly old man behind the curtain," to borrow an inference from "The Wizard of Oz."
"It's the part of your story that creates the world where your characters live. Not only that, setting fills your story world and it moves your story along."
Kimberly adds that your characters are forced to deal with the setting you place them in — whether they know it or not.
"One character is going to interact with that setting completely different than another character."
She believes a strength of Southern literature is its focus on setting – "Southern stories are full of poetry and attachment to the land.  We are affected by where we are in a place and time," she explains.
Details, she adds, are the hardest things to get right in a story.
"Details are what take the most time to write, because for every detail we include, we have to discard all the hundreds of choices we could have made to include one telling snippet that reveals the most."
Ready to create settings that your readers will lose themselves in? Here are four techniques Kimberly uses, and you should, too:
1. Reveal setting through action – Let your description unfold as a character moves through the scene. Consider which details your character would notice immediately, and which might register more slowly. Let your character encounter those details interactively. Use action verbs to set the scene. "Walking through" a description breaks the details into bite-sized nuggets, and scatters those nuggets throughout the scene so that the reader never feels overwhelmed or bored.
2. Reveal setting through a character's level of experience – What your character knows will directly influence what she sees. Different characters will perceive the same surroundings in very different ways, based on their familiarity (or lack thereof) with the setting.
3. Reveal setting through the emotions of your character – What we see is profoundly influenced by what we feel. The same should be true for our characters. Filtering a scene through a character's feelings can profoundly influence what the reader "sees."
4. Reveal setting through the senses –
–         Visual – we make decisions and take action based on what we see.
–         Emotions, however, are often affected by what we hear (music, the sound of a person's voice, the whistle of a train, tone of voice).
–         Smell evokes memories (baking, perfume, new-car leather, the odor of wet dog).
–         Touch evokes a sensory response.
–         As in real life, "taste" images should be used sparingly and appropriately.
What techniques work for you when writing setting? Share them here, and reach out to Kimberly on her author page, where you can check out her book trailer or download a book club discussion guide for The River Witch.