Part II of III highlighting the 2013 Decatur Book Festival Writers Conference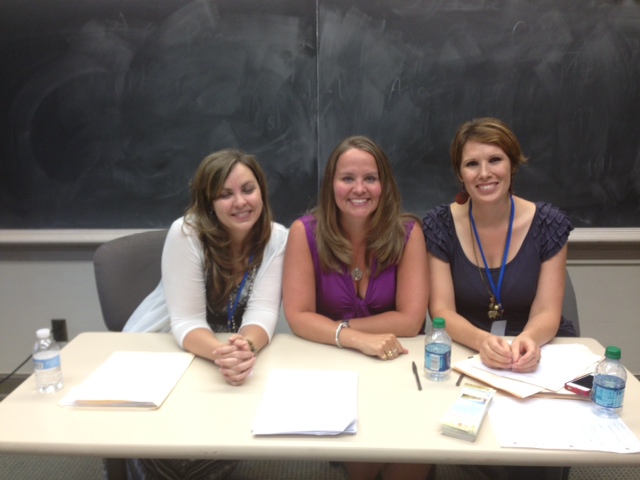 In today's recap of the 2013 Decatur Book Festival Writers Conference, The Writing Well introduces North Carolina novelist Marybeth Whalen, a wife and proud mother of six, whose penned four Southern novels, her latest, The Wishing Tree, published this past spring. Three of her last four novels are set in Sunset Beach, N.C.
"I try to tell a love story all centered around one object unifying two people, usually against all odds," says Marybeth, who admits that "voice" – the unique way you tell a story — comes to her naturally.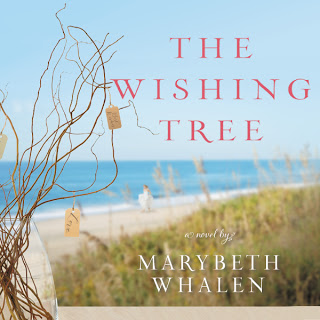 "Every one of us has a unique voice. Mine is a little more direct. I'm not real flowery in my voice. One of the best things friends tell me when they read my book is 'I could hear you. I knew this by you. It comes out.'"
During her presentation, Marybeth shared with conference attendees highlights of a recent blog post she penned celebrating her son turning 21.
"When I look at him, I don't see the man he is now; I see that little boy in the car seat we brought home. I see that little seven-year-old boy who couldn't stop shaking the night he came back from Washington D.C. saying, 'Mom, I can't explain it, but that city is in my blood!'  I see that 15-and-a-half year old who could not wait to get those car keys… get in our car and drive away. I also see my 21-year-old son, who next week will ship off to the Navy. I see the whole arc of who he is."
She explains that as writers, we bring all of who we are to our characters – tapping our experiences and feelings from childhood through adulthood.
"When I write an older character, I imagine the woman I'll…be.  All those voices are already within each and every one of us; it's just trusting that on the page."
She quoted Storyfixer and writing coach Larry Brooks, who once said, "Novels don't sell because of writing voice, but they do get rejected because of writing voice. What sells are great stories told well."
"Voice is the game changer. Yes, plot and pacing are important; setting is so important. But, I think it's that authentic writing voice that wraps its fingers around our heart and makes us feel we know this character."
She cited the character of Lily in Sue Monk Kidd's The Secret Life of Bees as a wonderful example of voice done well.  "I loved her, I rooted for her, I cheered for her. It wasn't just the circumstances of the story, it was her heart, her view of the world – that's voice."
Voice Writing Tips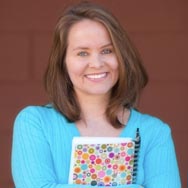 Marybeth offered these tips to strengthen voice we all can employ in our writing:
Listen to the voices around you. Notice accents, inflections, vocal tics, mannerisms when they talk. You don't want characters to just be talking; they should be doing something as they talk.

 

Write from the deepest truth and your deepest emotion. Ask yourself, what is most shameful thing – the one thing you least want to write about or share? We'd feel so exposed.

 

You need to write about that thing that keeps you up at night – say that thing you are so afraid to say. That's what will make your voice authentic.
Write what you love. Knowledge can be learned; passion can't be.

 

Think about the emotions that flow from that passion – and tap into that.

 

When reading other authors note the different voices that come through in the writing. Why does that voice work? You can learn a lot from reading others. Or, if it didn't work for you, why?
Don't overwrite or attempt tricks to baffle the reader.

 

Say it plainly.
Picture your reader. Don't write as if they're strangers. Write as if you're writing to a friend. I write to other moms / women who are thinking about dinner, normal stuff. You have to have a real audience in mind.
Love the voice you have been given. Recognize that your voice is individual, authentic, original. Writing details in the most natural way you can – it's the details you notice. Let those details come through.

 

Don't try to copy other writers' voices.

 

Your writing should sound like no one else could have written it. The way you talk, your life experiences, whether you married or had children, all of that should be part of your voice.
Indispensable Tool: James Scott Bell's Voice Journal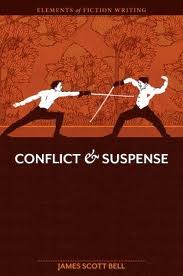 For homework, Marybeth provided attendees with a "Voice Journal" handout courtesy of James Scott Bell's Elements of Fiction Writing: Conflict and Suspense, calling it one of most effective writing tools she's ever used.
This free-form, stream-of-consciousness journal is all written in a character's voice, from writing prompts you introduce. She advised us to write at least five to ten minutes without stopping, letting the character speak for him or herself. In the early stages of your novel, the voice journal will help you "hear" the characters talk in a way that is unique to them. During writing, you may stop and ask what a character is thinking or feeling about the story. This deepens the emotions in the character and helps solidify and intensify conflict. 
You should have voice journals for all your major characters and when your stuck, start a new voice journal for the point-of-view character and ask him or her some questions about what's going on. Ask your character:
–         What do you want?
–         Why do you want it?
–         Who or what stands in your way?
–         What will happen if you don't get what you want?
–         What will happen if you do?
–         What is your greatest strength?
–         What is your greatest weakness?
–         What do you fear the most?
–         What makes you angry?
–         Who did you admire growing up?
–         Who did you fear the most?
–         How do you handle frustration?
–         Are you an extrovert or an introvert, pessimist or optimist?
–         How easy is it for you to trust people?
–         Do you tend to keep things or get rid of them?
–         Do you have any secrets?
–         Do you like taking risks?
–         What is your favorite food?
–         What stands in the way of your happiness right now?
–         If you could change one thing about your past, what would it be?
–         What would you like to be remembered for?
–         How do you think other people see you?
  How do you write in your own unique voice? What techniques help you bring that authenticity out in your characters? Share your experiences here, and be sure to check out Marybeth's author blog.