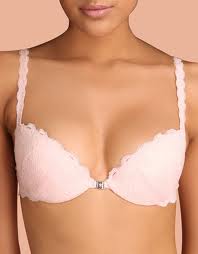 Straps and Strings.com
Last night my writer's group began a new eight-week session after a two-month absence. We all missed our Tuesday evening gatherings with group leader Jedwin Smith, and the camaraderie of sharing our journeys with prose.
The readings this first night were eclectic, surprising, funny, even shocking. The tone set by the women writers working on memoirs was eye opening to say the least!
Jane, who frequently writes on the edge to the delight of her fellow writer's group members, didn't disappoint with the latest installment of her adventures as a marketing executive for a company with aspirations to market porn, and Jane finds herself – in a strange twist — interviewing and
getting to know well known figures in that genre.
My chapter readings, normally so endearing about bedtime stories with my kids, took on a decidedly different tone as I tackled my kids' fascination with toilet humor personified with the Captain Underpants comic book series.

Courtesy of Fernbank Museum of Natural History.
I recalled a recent museum visit to Fernbank where we learned "the Scoop on Poop."
I also recalled my family's pranks growing up, including a memorable incident at a Pink Floyd laser show and my brother's "outing" of his liberal sisters on a conservative talk radio show.
Carolyn, a soft-spoken and soulful self-help writer, took us on a journey into growing "olde," including sharing what happens to women's wrinkled bodies as we age, (I will never think about a push-up bra the same way again!), contrasting that with the days of her youth and her eye-opening
experiences in a nudist colony. In the end, she inspired us to view life with childlike eyes.
The best part for me was seeing the men in our group squirm, shake their heads and laugh uncomfortably at the stories coming out of our mouths.
Priceless.
All in all, a fun evening spent with friends. I can't wait for next week's readings.