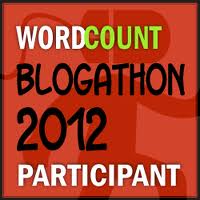 Today marks the conclusion of the WordCount Blogathon – the annual blogging fest where participants agree to post every day in May. I made it — and it feels great!
Smarter Blogging
It was my second year and I believe I blogged smarter this time around for two key reasons:
Organization — I developed an editorial calendar and stuck to it, and because of the calendar I could work ahead (often two posts ahead of schedule).
Variety — I tripled the number of guest posts this year and every Thursday, I showcased experts on topics ranging from ways to build a blog following, to factors to consider before self-publishing.
I am proud of the rich content this month on The Writing Well — I profiled a book charity for soldiers, and featured both a documentary filmmaker and authors in two of the hottest literary genres –YA and fantasy. I also shared my own experiences writing a family memoir and current writing projects in children's memoir and historical fiction.
Thanks, Michelle!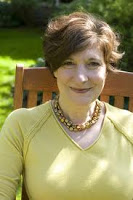 Thanks to Michelle Rafter, an independent business editor, reporter and blogger, for pulling this event together for the last five years — you're an inspiration! Every year, we see familiar names and new ones and it definitely feels like a community. This year the blogathon attracted a record 250 bloggers, and many came from outside the U.S.  
Because of the international participation this year, Michelle told me she tried to make the blogathon less U.S.-centric. For example, she started message threads 24 hours ahead to accommodate Asian bloggers.     
"Overall, this year's blogathon was fantastic — high energy, lots of committed, dedicated bloggers who stuck it out all month long and were rewarded for their efforts with more traffic, comments, and subscribers," Michelle tweeted to me. "At least one blogger got job offers because of her daily blogging. Another writer says daily blogging got him back into the writing groove & as a result, he started working on a novel. Lots of other bloggers used the month to refocus on their blogs, doing redesigns, tweaking details or just stretching their wings."
I especially want to call out the daily Google Groups postings…They provided invaluable guidance and support, and gave all the bloggers a chance to meet and learn from one another. If you are a writer or blogger, I strongly recommend you subscribe to Michelle's blog, WordCount: Freelancing in the Digital Age.
To wrap-up this year's blogathon, here are my top 10 blogs from The Writing Well for May and the words or quotes that stuck with me.
***************************************************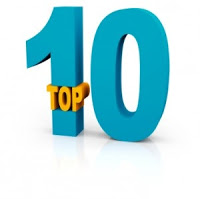 Memorable Quotes from My Top 10 Blog Posts 
***************************************************
#1 "When I interviewed Elon Musk for 'Orphans of Apollo,' very few people on the planet would have imagined that SpaceX would have the chance to become the centerpiece of the U.S. manned space program." — Filmmaker Behind 'Orphans of Apollo' Shares Significance of SpaceX's Historic Flight
#2 "Mom knows how to reach me, and I now know how to listen.  It has taken me a long time, but I am writing regularly.  My memoir, Finding My Peace of Faith, is my medicine.  I understand my mother and my Father:
Just write.
            And your heart will be healed.
She is with me.  God is with me.  That's quite a gift."
— Guest Blog: Betty June's Gift
#3 "I can almost see Mom and her sisters in my mind's eye…sitting around that porch with the eastern Tennessee mountains over their shoulders, laughing — their eyes crinkled in merriment. Their spirit still lingers — built over a lifetime bonding as sisters, mothers and friends."
— The Bond of Sisters and Moms
#4 "I do remember being in the car one day as I was out running errands and suddenly thought, 'Wouldn't it be funny if the thunder god Thor had to get a job as a photocopier repairman?'"
—Writing YA Fantasy: One Author's Journey
#5
"While first-time authors think the writing is the hardest and most important part, we'd like to say writing is 10% and the marketing is 90% of the work and effort you need to put in."
—
5 Things to Remember Before You Self-Publish
#7 "A blog has to be about something other than you. An issue, a topic, a cause. Something interesting."
— 5 Ways to Build a Blog Following
 

#8 "If you can identify more than five percent of the language you used as being essentially foreign to your normal usage, then you're not employing your own personality on the page."
— Finding Your Voice

 
 
 
 
 
 
 
 
#9 "On the bus ride home on Monday he has drawn a 'secret' map; later that day he lists what he will sell his collection of bottle caps for at a garage sale. With the same attention to detail and mathematical process of his math-teaching dad, my son includes type, quantity and a 'bulk' price."
— The Joy of Journaling
 
 
 
 
#10 "When I'm stressed out, I pick up a book and I go somewhere else. Soldiers' stress is far beyond anything I've ever dealt with. They're going through things most people just cannot fathom, and to be able to open a book and go someplace else for whatever period of time, is hugely beneficial."
— Books for Heroes – A Worthy Cause