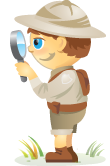 According to Social Media Examiner, blogging is the top media tool for 2011, based on a survey of 1,900 marketers that the blog site interviewed in 2010. Half said they wanted to learn more about blogging.
This finding may be surprising to those of us who thought Twitter, Facebook or YouTube were the dominant social media channels.  It's great news for professional communicators who want to launch a blog for their clients in 2011.
Need more motivation? A recent HubSpot study shows that companies that blog achieve far better marketing results that the ones that don't blog – attracting 55% more website visitors than non-blogging companies. (HubSpot is an innovative internet marketing company founded in 2006 by two former MITers who advise small businesses on how to  leverage the disruptive effects of the internet to "get found" by more prospects). They offer some practical advice on software feature choices for those just starting a business blog.