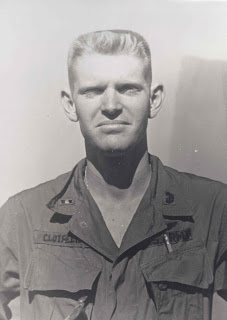 Army helicopter pilot Mark Clotfelter.
Today marks the final Friday I'm hosting a guest blogger from my writer's group.  Susan Clotfelter Jimison, a full-time book store owner and part-time writer, is working diligently on a war-time family memoir. Her brother Mark, an Army helicopter pilot who served in Vietnam, and her cousin, John Donovan, a WWII Flying Tiger, paid the ultimate price for their country and coincidentally, were lost 1,000 kilometers from each other in the same country.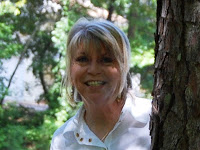 Jimison's family story was first published in the October 2005 issue of Vietnam Magazine. She hopes to keep the memory of her two family members alive by telling their stories and preserving their legacy.
Growing up, I think we take our siblings somewhat for granted. That is until something snatches it away from you. Your life is forever changed and you can't get those "taken-for-granted" days back.
            I grew up in South Florida with three sisters and one brother. In the 60's we didn't lock our doors, we played outside until we couldn't see anymore because it got too dark. We were not allowed to say "shut-up!"  and we were happy just having an A.M. radio!  Seems like a long time ago considering locking our doors is now not enough— we have alarm systems connected to people who will alert the police for you, if need be. Children don't play outside as much anymore because of all the gaming and computers hooked up to wireless connections. No one listens to A.M. radio unless it's talk radio with politics or classical music.
            It was a long time ago that I lost my only brother in a war that was fought in a country we had trouble locating on a map. Every night the war played out on out television through the news accounts of anchors like Dan Rather and Walter Cronkite, who told us the good, the bad and the ugly going on in Vietnam. At thirteen years old it is very hard to understand the why's and where's of war until someone comes to your door to tell you that your brother is never coming home.
            If only I had "said this" or "said that" has been with me for forty-three years — almost twice as long as my brother Mark was alive.
            On this Memorial Day, I hope you will take a moment out of your busy holiday weekend and remember our fallen from past and present wars. That really is the reason behind the three- day weekend, not sales and BBQs. Our war dead were all a member of someone's family and there is someone still grieving at this loss, whether it was a year ago or forty three.
            And when you get to that family cookout, I hope you will look at your siblings differently and maybe not put off telling them how much you love them.