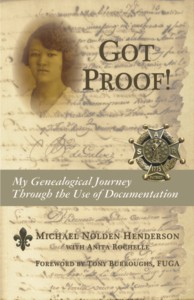 Today, Michael N. Henderson has reason to celebrate. On this day 234 years ago, his fourth-generation great-grandmother gained her freedom.
Below is a fascinating story of Michael's 30-year journey uncovering his French and Creole family roots that played out during the American Revolution. The creative culmination of his work is Got Proof! My Genealogical Journey Through the Use of Documentation, released in May 2013.
Michael's research into his own ancestors, as well as other people of color in Louisiana, has gained national attention. In 2010, he was featured in a segment of the nationally televised program "History Detectives" titled "The Galvez Papers," and in that same year made history as the first African American in Georgia inducted into the National Society, Sons of the American Revolution.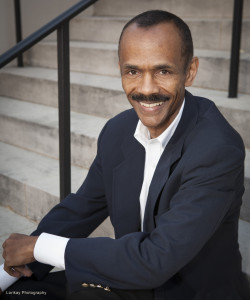 This past October, Michael's book earned the coveted James Dent Walker Award by the Afro-American Historical and Genealogy Society (AAHGS). The Society bestows its highest honor on someone who has exhibited "distinguished accomplishments through a significant and measurable contribution to the research, documentation, and/or preservation of African American history."
My colleague and friend Anita Paul, known as "The Author's Midwife," assisted Michael in getting his book published and promoted. She tells me, "A big part of what has helped make Michael's storytelling journey successful is his willingness to share what he knows. He is an example and an inspiration to other genealogists who desire to become the scribe and the storyteller of their own research journey. He demonstrates that you have to have a healthy dose of confidence in yourself, assurance in your research methods, and connection to your ancestral story. After all, who better to tell the stories of ancestors than their descendants?"
The Writing Well is honored to share Michael's insights below.
Q. There is a huge interest in people discovering their genealogical roots. What was unique about your journey?
Michael:
My genealogical journey

was unique in that I found the intersection of slavery and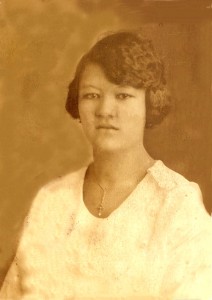 freedom in the lives my ancestors in Louisiana during the American Revolution. My 4th generation great-grandmother, an enslaved woman named Agnes, gained her freedom on December 16, 1779. Her French consort, Mathieu Devaux dit (alias) Platilla, served in the Louisiana militia during the Revolutionary War. So, while Agnes was fighting for freedom from slavery, Mathieu was helping the American colonists fight for freedom from Great Britain. Agnes and Mathieu had a 31-year relationship and produced seven children, all of whom were born free prior to the Louisiana Purchase in 1803.
In my book, Got Proof: My Genealogical Journey Through the Use of Documentation, I explore Louisiana's participation in the American Revolution, something I've found many people are not aware of, particularly because Louisiana was not one of the 13 colonies. The book takes readers along my journey of uncovering the relationship between Agnes and Mathieu, and how the family they created became the roots of my Louisiana Creole ancestry.
Having located evidence of Mathieu Devaux dit Platilla's participation in the American Revolution, I later joined and became the first African American in Georgia inducted into the National Society Sons of the American Revolution (SAR).
Q. What do you hope people glean from your book, Got Proof!?
Michael: I hope that readers are inspired to accomplish the same or similar achievements as I have. I believe every genealogist goes through three phases when researching their family history. The first phase is becoming curious about your family and its connection to the past. The second phase is becoming the historian; learning about the people, places, and events that helped shape the lives of your ancestors. The third phase is becoming the storyteller; sharing your discoveries so others can appreciate them.
In Got Proof, I share how I evolved as a genealogist through each of these phases in discovering my ancestry in colonial Louisiana. If readers glean just a smidgen of how I, as a genealogist, journeyed through history using documents, then turned those facts into a story, the book will have accomplished what I intended.
Q. What was the most challenging aspect of writing this book?
Michael:  Narrowing down nearly 30 years of genealogy research was, by far, the most challenging aspect of writing Got Proof. I wanted to be careful not to overload the reader by regurgitating facts found in documents, but rather to tell the story of my journey and discovery of Agnes and Mathieu. Once I decided on the theme, I developed an outline, and the story unfolded from there.
Q. Can you share 3-4 best practices around research into genealogy that other family biographers could learn from?
Michael:  Anyone interested in researching their genealogy should first start with themselves and work backwards in time. Gather documents that paint a picture of your life: birth certificate, school records, marriage certificate, employment and military records, etc. Then, develop a

pedigree chart

showing your direct descent from ancestors. Also, create a

family group sheet

showing the relationships between generations (parents, grandparents, children). As you research, determine 1) what you know; and 2) what you want to discover.
Remember that genealogy research takes time, patience, and diligence.
The pleasure for me is in the hunt for information. I love solving mysteries and finding documents to support theories. Finally, writing the story based on documented evidence will help you craft the narrative of your family for future generations to appreciate.
 Q. A big part of writing books is marketing them, which you've done very well with your writing partner Anita Paul. Any advice on how to get the most out of your outreach if you are writing about genealogy?
Michael:  Anita is an amazing

author's coach

. One of the primary things she instilled in me very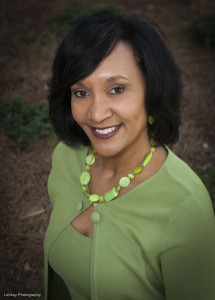 early was to develop a clear platform that could expand into a brand for myself.
I realize that success for me is bigger than the book. My platform is based on the foundation of my genealogy research and my being the first African American in Georgia inducted into the SAR. In addition, I was featured in a segment of the PBS program "History Detectives" called "The Galvez Papers," which tells the story of Agnes and Mathieu. These events happened before the book was produced, and added significantly to the visibility of my story once the book was released in May 2013.
Another critical element in marketing Got Proof was my early development of an online presence. Through my blog and Facebook page, I have shared many of my genealogy discoveries and successes, and have grown quite a loyal following.
Finally, being visible to my target market is critical for me. I speak to historical, genealogical, and lineage/heritage societies nationwide. Giving presentations about my research success further inspires audiences, allows them to connect with me, and encourages them to purchase Got Proof.
Related articles across the web