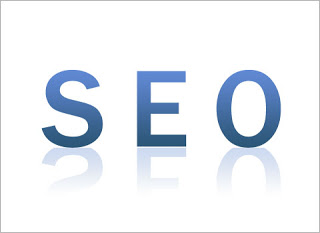 Ever wondered how to maximize your online presence through Search Engine Optimization (SEO)?
Stacy Williams, Search Advisory Net blogger and president of Atlanta-based search engine marketing firm, Prominent Placement, Inc., recently shared her best practices with an audience of Atlanta-based technologists with the International Association of Business Communicators.
The most important step, according to Williams, is generating strong and on-target keywords. "If you target the wrong keywords, then nothing else works. Use the verbiage your target audiences uses, not only what your industry or internal experts use."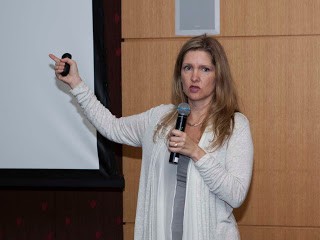 Stacy Williams, president of Prominent Placement.
Her company has a lot of B2B software clients, and many of them don't like to talk about software; they like to talk about solutions. But their target audiences are searching for software instead.
When thinking about what keywords to use, the more detailed the better. You should think about the buying cycle of your prospects you're trying to reach. The more specific you are with key word choices, the  higher probability of higher rankings and of connecting with people who want to make a purchase decision.
What do you do once you've figured out what keywords to target?
Williams says her team then takes one or two key search terms and assigns them to the key pages of the site.
"We like to work it into text headline when we can and the copy on the page – these are real important places to put your keywords."
She also points to the title tag in the blue browser bar as a key place to put keywords.
Search engines don't just look at the web page itself when determining rankings, Williams emphasized, rather, they also assess 
the quantity and quality of links

pointing to that web page.
"Creating a w
ell respected, authoritative site with lots of links pointing to it is the goal. Google knows which websites (and links) people want to read." She considers link building one of the hardest tasks any SEO firm pursues.
Ideally, you want to get links from sites that are in your industry, on the same topic and are related.
"The easiest way to get links is to not go out and ask for them, but to create really good content whether it's a widget of some type, an article a lot of people refer to – something cool, something funny, something that goes viral."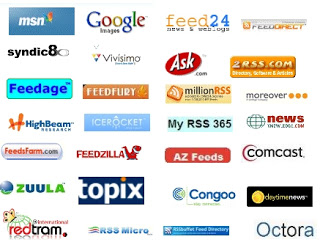 WebStoreSEO.com
One way to build links is through so-called "optimized press releases." This is not "doing PR. But, it is taking a PR tactic – a press release – and using it for search marketing purposes. For example, using a service like PR Web, you can embed keywords in the headline and press release lead – you can dictate your anchor text. "These releases show up in search engine results and serve as search engine results agents," Williams says. 
Another factor that can affect a company's rankings is its level of activity on social media, including posts on Twitter or blogs, as well as a company's Facebook and LinkedIn presence.
While your search engine ranking – how high your site is referenced on a page compared with competitors — is important, it's not as critical as the number of visitors who actually come to your website and are converted into a customer.
For this reason, Williams advises that companies invest first in the content of their website, before investing in an SEO service to drive traffic to their site.
Hear
Williams' podcast
on  the latest in social search. The 10-minute presentation covers how social media has changed the search landscape, Google+ and what marketers think about its chance for success, and how businesses can improve the SEO value of their Facebook page.