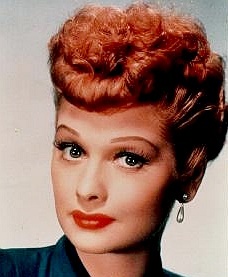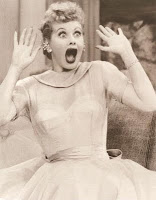 If Lucille Ball was alive today, she would be a century old. Born in Jamestown, New York, on August 6, 1911, Ball went on to become one of America's most beloved comedic icons.
She was pivotal in creating the television series, I Love Lucy. The show co-starred her then-husband, Desi Arnaz and ended in 1957 after 180 episodes. But in the five decades since the show's ending, it has continued to attract a new generation of fans through TV syndication and video sales globally.
As Entertainment Weekly's Adam Markowitz says in his "Pop Watch" blog tribute today featuring some of her more famous I Love Lucy clips, "There isn't much new to be said about Ball's legacy: How she defined the modern sitcom, how she paved the way for every female comedy legend — from Mary Tyler Moore to Roseanne to Tina Fey — who came after her, how her show's popularity has outlasted all its 1950s rivals (Gunsmoke, The Honeymooners) and is still a daytime TV staple around the world."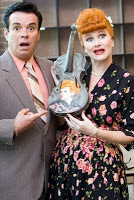 Chautauqua County Visitors Bureau.
Lucy and Desi impersonators.
USA Today reports that her hometown's annual Lucy Fest this weekend will attempt to set a Guinness World Record for the most people dressed as the comedienne in honor of her 100th birthday.
I am devoting today's blog post to her words — quotes she has made about success and Hollywood, the TV series and her mantra to never give up. There is much wisdom in these insightful, self-deprecating and funny quips – enjoy!
___________________________________________
"Ability is of little account without opportunity."
"How I Love Lucy was born? We decided that instead of divorce lawyers profiting from our mistakes, we'd profit from them."
 "I am a real ham. I love an audience. I work better with an audience. I am dead, in fact, without one."

"I think knowing what you cannot do is more important than knowing what you can."


"I will never do another TV series. It couldn't top I Love Lucy, and I'd be foolish to try. In this business, you have to know when to get off."
"I'd rather regret the things I've done than regret the things I haven't done."
"I'm happy that I have brought laughter because I have been shown by many the value of it in so many lives, in so many ways."
"I'm not funny. What I am is brave."