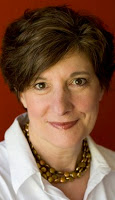 Michelle Rafter
Today marks the conclusion of the 2011 Wordcount Blogathon. I was among 200 bloggers who accepted the challenge to post every day in the month of May. Michelle Rafter, a Portland-based business editor, reporter and blogger, organized this event to bring together professional writers and anyone else with a blog to help them improve their blogging skills.
"This year, people embraced the challenge with more enthusiasm and camaraderie then I've ever seen, which was evident in tweets & Google Group posts," Rafter told me over Twitter. "There's something to be said for spending an intense period of time working on blog improvements and also on doing it as a group=big rewards."
It feels great to have seen this challenge through – the only day I missed was when Blogger.com had a technical glitch that prevented me access to my blog. This experience allowed me to connect with other bloggers and writers, while also stretching my discipline and creativity. Before I started this challenge, I was fortunate if I posted every two to three weeks; now I feel confident that I can post twice a week without too much effort!
A few of the varied topics I tackled this month included: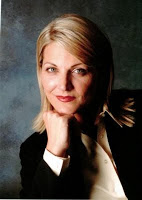 Bonnie Daneker
I also invited colleagues to be guest bloggers. On May 23, Bonnie Daneker became my first guest, offering tips for turning your blog into a book. On June 20, I look forward to a guest post by Judy Stone-Goldman, creator of The Reflective Writer, a blog on writing to achieve personal and professional balance.
Through my participation in this year's blogathon, I wanted to more clearly find my own voice as a blogger through daily posts, and to explore what I love about writing and storytelling. I realized both of these goals.
I also improved my skills at "content curation" — a technique where you comb the web for useful expert articles on your topic and reference them in your own blog. A third goal still in progress is expanding my blog's reach to a broader audience — I was able to link up my blog with my Twitter and LinkedIn accounts so everything is in sync.  Now, I want to find other ways to drive traffic to my blog.
While I have more to learn about this medium, I got a very big boost this month in my confidence that I have something to contribute to the blog writing community. Thanks, Michelle, for creating this opportunity. I look forward to what's in store for Wordcount blogathoners in 2012.