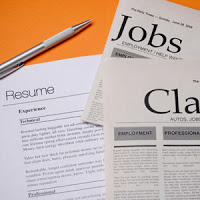 I recently was asked by a friend to review a resume of someone who was readying herself to re-enter the job market in either real estate or customer service following a period unemployment due to some personal issues. It's a common request when someone knows you are a "writer."
I've learned, after talking to some experts and checking out outline resources, that there's a lot to the craft of resume writing – from content to visual presentation. There also are different types of resumes – from chronological to functional to combination (which turns out to be the best way to position job hunters with gaps in their work history).
Tailoring your resume is key in this job market, Colleen Reyerson, CERW, CPRW, CEIP, told me. Reyerson, whose written resumes professionally for over a decade, runs Executive Resumes Atlanta, and prides herself on the time and in-depth consultative approach she takes with clients. "The generic resume is the worse thing you can do," she says.
JobFox.com, a fast-growing job site that positions itself as the "smarter way to hires," says a common mistake of non-professional resume writers is to be task-based and not results-based in their job descriptions; that is, telling what you did, instead of what you achieved.
"Employers want to know about your previous contributions and specifically how you've made a difference. More importantly, they want to know how you are going to make a significant difference at their company," JobFox advises.


The resume is your "sales message" that must stand out from the competition, states the home page of the Professional Association of Resume Writers and Career Coaches, the oldest and largest career association, which offers Certified Professional Resume Writer (CPRW) certification.
"Job seekers need to have a really good marketing document, and that's what a resume is," says Frank Fox, the association's executive director. Fox adds that resume writing demand remains strong both when it's a buyer's market such as a down economy, and when jobs are plentiful because that's when people look for new opportunities.
In looking at various online tips, I was particularly impressed with the thoroughness of the five resume writing tips offered on Vertex42: The Guide to Excel in Everything:
#1 Be Convincing
#2 Be Concise
#3 Be Clear
#4 Be Consistent
#5 Be Clean
I would add one more for those of us in the writing profession: Be Cognizant, or mindful that this niche of writing improves with experience. To do it well, you need more than a way with words – you need to be naturally inquisitive, a problem solver, and a first-rate interviewer.