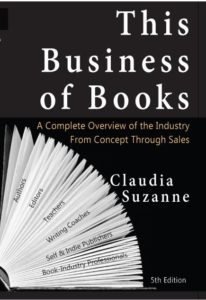 If you ask ghostwriting guru Claudia Suzanne, 8 in 10 people in America alone dream of one day writing a book.
But, a fraction of that number will have the fortitude and resources to make it a reality, and even fewer possess the writing skills to translate their vision into a compelling and commercially viable book. Suzanne has spent her career helping make those dreams come true.
"That has been my personal mission for decades now – to raise the literacy bar of the industry one author at a time," says Suzanne.

Suzanne has poured all she has learned over three decades as a successful ghostwriter into the first professional ghostwriting designation program offered in the world. The 10-month program—taught virtually through California State University, Long Beach's College of Continuing and Professional Education—has attracted students from around the world.
She also birthed a new venture, Wambtac Ghostwriters, with some of her best graduates to give authors risk-free ghostwriting services. Her innovative model allows an author client to have two ghostwriters and a team of experts for the price of one. The ghostwriter receives support from Suzanne and other mentors, allowing them to grow their skills throughout the project and ensure a successful outcome and a delighted client.
This January Suzanne will release the 5th edition of her signature book, This Business of Books: A Complete Overview of the Industry from Concept through Sales, which has been used in colleges, translated into Chinese, and carried in major libraries worldwide.
Suzanne, who tackles the craft of deconstructing books in the same way her father approached engineering problems, shares her unique perspective on the craft of ghostwriting, the book industry, and what writers thinking about moving into this field need to know.
Q. How is ghostwriting different than other writing disciplines?
Suzanne: It's very different. When you are writing under your own name and you're writing your own material, even if you are writing for a client, it's very personal and very ego-involved. It's all about you doing your best job to get the job done in your vision. You are conforming to the perimeters, but it's still your vision.
When you ghostwrite, that goes out the window. Ghostwriting is all about the author's vision—and you are not the author. You're merely the person who makes the author's vision work.
In order to write someone else's vision, you first have to deconstruct what they created because oftentimes, what a person expresses verbally is generic and general. So step one is to figure out the gold of their material so you, the ghost, can craft something the author will be proud of.
Deconstruction requires an entirely different set of skills than most writers learn in school, or even over the course of their careers. It's not the same thing as going to an English class and saying, "Let's figure out what the author is trying to say."
The next step is to uncover the problems that might keep the book from being successful and remedy those issues without overtly changing what the author's vision. And, of course, we have to do it all in the author's voice, tone, and flavor.
When we're done, we get paid, and the author is very, it's a win-win all around.
Q. How well understood is ghostwriting as a specialized writing craft?
Suzanne: A lot of people hanging out their "ghostwriter" shingles ghostwriter really don't understand the depth of the process. They figure if they know how to write and have been successful in their own writing career, that's all it really takes. They rely on their writer's methodology because they don't know the difference between it and the ghostwriter's methodology.
I've dealt with authors who say the final book of their book doesn't sound like them, or that the writer changed their vision/voice/style. They feel they've been cheated somehow, and are confused because they know the person they hired it a good writer—possibly even a bestselling author themselves!
Part of our mission is to educate not only the public, but the writing community-at-large about the differences between writing and ghostwriting. What we old-timers used to do instinctively doesn't necessarily play anymore. Too many aspiring authors need help.
Q. Obviously, not every writer is cut out for this. What qualities does it take to be a successful ghostwriter?
Suzanne: Oh, I have a whole long list about that, and it starts with having a strong enough ego to not have to put your name on someone else's book. You need to be a good writer and editor, of course, but even more, you need to be open to working with writing that may not be up to your personal standards.
It's important that you feeling a calling to write, but it's equally important that you not be a prolific author. Sounds strange, doesn't it? But writers who have a lot to say and know exactly how they want to say it often have trouble putting someone else's vision above their own.
Q. What common mistakes do new ghostwriters make?
Suzanne: They don't know how to price themselves; they don't know how to close the deal; they don't know how to make the client happy; they don't know how to maintain the author's vision, perspective and intent. They only know how to write in the client's voice, so they make the book over in their own image.
In fact, one of my students was a New York Times' bestselling novelist who had won many literary awards. People kept asking her to write books for them and she was writing them and getting them published, but the people were never happy. The referrals just dried up. We got into deconstruction, where we figure figuring out what the author's intent is and how to make the manuscript work without impacting its fundamental weave, and she called me. She said, "I know what I'm doing wrong! I keep writing my clients' books as if they were my own!"
That, in a nutshell, is the most common mistake writers make.
Q. I've read that you often describe ghostwriting as 'recession proof.' What do you mean by that?
Suzanne: We have about 300 million people in the United States, according to the latest Census data. According to a publisher in the Midwest, about 81% of the American public wants to write a book or feels they have a book in them. That's approximately 200 million Americans. Let's say 10% of those 200 million are really serious about it and looking for help. And then let's say 10% of them can actually afford legitimate ghostwriting fees, which start around $35,000. That's 10% of 20 million, or two million. So, two million people every single year in America alone not only want to write a book, but also are serious about writing a book and have the wherewithal to hire a ghostwriter.
Let's also say, for the sake of argument, that there are maybe 200 legitimate, competent ghostwriters out there, and that each one can do three projects a year. That means the ghostwriter is making at least $100,000 per year from 600 people who are being helped. That leaves 2,999,400 people who aren't getting helped every year.
It's a huge market. And, that's just in America—and it's not counting the people outside the United States or those who want to be coached through writing the book themselves. There is a lot of work out there. It's all the same methodology.
Q. Your professional designation program at California State Long Beach has evolved quite a bit. Can you describe how you have grown and evolved the program?
Suzanne: It started as a 7 week class, and my students left with their eyes rolling in the back of their heads. I expanded it into 15-week course of study, which grew to two-semesters once we went into CSULB. Now we have a solid 10-month professional designation program. Some students say it's more intense than what they had to do to earn their master's degree.
But that's because people think, "Hey, I've got an MFA, or an English degree, or a PhD in English Lit and have been writing for years. I I can take this and expand my knowledge a little bit." It doesn't work that way. There isn't much in this course that building on what we all learned in high school and college. In fact, people have to unlearn some stuff so they can absorb all these new techniques nobody else ever introduced them to. So, like all new life skills, first it's a challenge, then it becomes practiced, and finally it turns into second nature.
We use at least two teaching assistants at all times because the class is so dense and demanding, and we all make ourselves available to our students constantly. There are no set office hours. You can email or call at any time, and we will help you figure it out. Our sole purpose in doing this program is to launch new careers.
Q. You also launched a new company to serve the ghostwriting market.
Suzanne: Yes, Wambtac Ghostwriters, which is staffed exclusively with certified ghostwriters. It's a win-win: the client gets a team of ghostwriters and support people for the price of one, and the certified ghost gets support and an ear to bounce off of throughout the project. We have analysts to help make sure everything is on course, and we have in-house editors and proofreaders. We also are affiliated with a self-publishing service that will walk the client through the publishing process one step at a time.
We have no a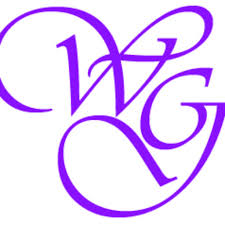 genda as far as publishing is concerned. If the author wants to go to a self-publishing outfit, fine. If they want to go to a traditional publisher, we will help them put together those submission materials and find an agent to get there. Everything is a project-by-project situation because every book and every author is different.
Q. You have a new edition of This Business of Books coming out in January. What kind of new content will people find?
Suzanne: It's a complete overview of today's book industry from concept to sales. The opening chapter discusses how the book industry is a risk-management business, and how to mitigate that risk is woven throughout the rest of the text.
This is the fifth edition of the title, and the first time I've gone so deeply into the ins-and-outs of the industry. It covers close to everything—I'm sure I left something out!—including literary scouts; what authors need to be aware as they try to market their book; the real differences between a first and second draft; and the difference between market and audience. It delves into that a great deal. It also explains how to figure out what a book's market is and how to extrapolate the audience from that. And it talks about the book-industry supply chain in much bigger depth than previous editions.
Q. Can you share your top ghostwriting best practices?
Suzanne: Here are my five rules of ghostwriting –
Rule #1: Make the client happy.
Rule #2: Get paid. Ghostwriters don't work on spec. This is a profession.
Rule #3: It's not my book. That's very, very important. If a ghostwriter can't immerse themselves in that concept, they probably won't make the client happy.
Rule #4: Never quote before your read. Look at the manuscript first, or explore the unwritten concept as deeply as possible. Analyze. Extrapolate. Project.
Rule #5: Always analyze for the positive – look for the really great stuff in the manuscript first, because it needs to be sacrosanct. Anybody can find the problems. Ghostwriters know how to deconstruct to find the gold.
___________________
About Claudia Suzanne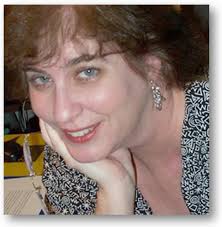 Claudia Suzanne, a former rock 'n roll drummer, sold her first book, For Musicians Only, to Watson-Guptil (Billboard Books) in 1988 and promptly embarked on a career as a ghostwriter. Today, she has ghosted over 154  titles including tracked bestsellers, hi-volume-sales titles, peer-reviewed works, award-winning novels, and memoirs optioned for film. Spearheading the movement to elevate and advance ghostwriting, she penned the "seminal textbook" on the subject, teaches the only ghostwriter-training program in the world, and founded Wambtac Ghostwriters, a collaborative ghostwriting service. Wambtac also offers a referral program – anyone who introduces a potential author client and it results in a ghostwriting book contract earns 2% of the manuscript contract.
To learn more about Suzanne and her company, visit http://wambtac.com/. Read more about the Ghostwriting Professional Designation Program at California State University – Long Beach.
Save
Save
Save
Save
Save
Save
Save
Save