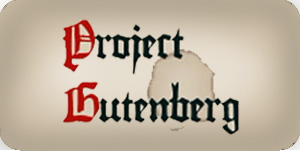 The world's love affair with eBooks is undisputed. According to a recent Pew Research Center study, a quarter of all Americans aged 16 or older have read an eBook in the last year. Juniper Research forecasts that annual revenues from eBooks delivered to portable devices will grow to $9.7 billion by 2016.
E-books are now "a multibillion-dollar category for us and growing fast—up approximately 70 percent last year," noted Amazon Chief Executive Jeff Bezos recently in his company's fourth-quarter earnings report.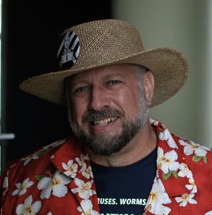 Michael Stern Hart (1947-2011)
But, it was a tinkerer and Eagle Scout — the son of two Indiana college professors — who is credited with starting the eBook revolution. On Independence Day 1971, Michael Stern Hart decided to type the text of the Declaration of Independence into a computer at the University of Illinois at Urbana-Champaign, and to transmit it to other users on the computer network.
From this beginning, making literature accessible to the world was Hart's life's work. He would have been 66 today, but his legacy as a champion for online books and literacy continues. Hart founded Project Gutenberg, an initiative born of a belief that important documents and classic books should be shared with everyone
At the time of his death in September 2011, Project Gutenberg hosted eBooks in 60 different languages. Currently, the site offers more than 42,000 copyright-free e-books for free download, with a library that includes The Adventures of Sherlock Holmes, Peter Pan, and A Tale of Two Cities. Proofed by volunteers, these titles are downloadable to eReaders or PCs.
Here a few of the noteworthy books made available to the public since Project Gutenberg was initiated:
#1 -- 

  

 

 

   

  

Jul 1971 -- The United States Declaration of Independence
# 10 -- 

  

  

Aug 1989 -- The King James Bible
# 100 -- 

   

Jan 1994 -- The Complete Works of William Shakespeare
# 1,000 -- Aug 1997 -- La Divina Commedia di Dante
# 2,000 -- May 1999 -- Don Quijote
# 3,000 -- Dec 2000 -- A l'ombre des jeunes filles en fleurs (vol.3)
# 4,000 -- Oct 2001 -- The French Immortals Series
# 5,000 -- Apr 2002 -- The Notebooks of Leonardo da Vinci
#10,000 -- Oct 2003 -- The Magna Carta
#15,000 -- Jan 2005 -- The Life of Reason
#20,000 -- Dec 2006 -- Twenty Thousands Leagues under the Sea (audiobook)
#25,000 -- Apr 2008 -- English Book Collectors
#30,000 -- Oct 2009 -- The Bird Book
#40,000 -- Jun 2012 -- Extinct Birds
In July 2011, Hart observed, "eBooks are the very first thing that we're all able to have as much as we want other than air. Think about that for a moment and you realize we are in the right job."
He had this advice for those seeking to make literature available to all people, especially children:  "Learning is its own reward. Nothing I can say is better than that."
It's only appropriate that March has been christened "Read an eBook Month."
Happy birthday, Michael Stern Hart. Writers and readers the world over are in your debt.