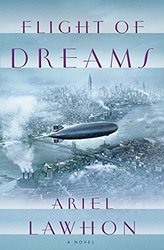 On May 6, 1937 the German passenger airship the Hindenburg disintegrated in a fiery crash in Lakehurst, New Jersey.
The disaster killed 36 passengers and 61 crewmen, and became the stuff of legend due to gripping newsreel coverage, photographs, and Herbert Morrison's radio eyewitness reports from the landing field.
But, it's Ariel Lawhon's 2016 re-imagining of the doomed airship that has put a fresh lens on the story and with good reason: Lawhon knows how to blend real events into a compelling tale of what might have caused the explosion. It kept me turning pages well into the early morning hours.
Flight of Dreams tells the story of the Hindenburg from the vantage point of three actual crewmembers — a navigator, stewardess and cabin boy — and two passengers –a journalist and businessman. "At every page a guilty secret bobs up; at every page Lawhon keeps us guessing. Who will bring down the Hindenburg? And how?" writes The New York Times Book Review, while People Magazine described Flight of Dreams as "an enthralling nail-biter…[E]verything points to the inevitable disaster – but you're still on the edge of your seat."

Below, Ariel shares her journey recreating the last moments on board the Hindenburg, her love of history, and the one thing every aspiring writer needs to do.
---
Anne: As a lover of historical fiction, I am a big fan of the subject matter for both your first book, The Wife, The Maid and The Mistress, and Flight of Dreams. What is it about historical events that appeals to you as a storyteller?
Ariel: Oh thank you so much! I'm always glad to find another fan of historical fiction. I think that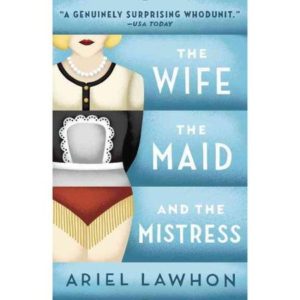 I'm drawn to those moments in history that remain unsolved. Whether it's a missing judge as in my first book, or a disaster like the Hindenburg. I'm looking for those moments that have settled in the public consciousness but still have lingering questions. I enjoy exploring those events and coming up with my own theories as to what really happened.
Anne: What research sources did you draw upon to give your story authenticity and to put people in the time period of the Nazi Reich's rise in the 1930s and to feel as though they were on board the Hindenburg?
Ariel: I primarily looked to survivor accounts (almost all of the people who survived that crash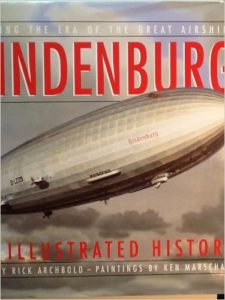 went on to write about it at some point in their lives), biographies like HINDENBURG: An Illustrated History, and hundreds of pages of biographical information about the passengers and crewmembers. With a project like this, the key is to immerse yourself fully in the subject as you work. I have to become a short-term expert. The good thing is that I love this type of work. I love to learn about different time periods and moments in history.
Anne: Point of view and characters are really critical components of telling a powerful story. Which character (and point of view) do you think is the most compelling in Flight of Dreams and why?
Ariel: That's a great question! And while I don't think any of the five points of view in Flight of Dreams is more important than another—I put them all there for a reason and they each have a purpose in the story—I can say that I related most to Gertrud Adelt. She was a bright, young, brash journalist who had just lost her press card. She was a mother. She was scared. She was madly in love with her husband. I understand all of these things and developed a deep affinity for her in particular.
Anne: In a previous Writing Well interview, you talked about plot and pacing, saying that the key to effective story pacing is to ask a question and as soon as you answer it, ask another so the story doesn't sag and the reader will be motivated to keep reading. You also said that the little questions also have to support the "big" question. Do you think you did a good job following that approach with Flight of Dreams? What is the big question that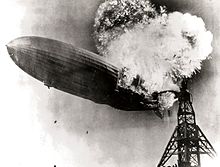 underscores your story?
Ariel: What a great memory you have! The central question to Flight of Dreams, the question asked on the very first page is "What caused the disaster?" Every scene in the entire book builds to answering that question. Was it sabotage? Was it accident? Was it simply a tragic mistake? I want the reader to ask that question over and over in different ways as they read the novel. And I have to admit that I'm very satisfied with how I answered that question in the end.
Anne: How was Flight of Dreams easier/more difficult/different than your first book?
Ariel: Every book is so different. But I can say that this was the first novel I wrote under contract. And somehow knowing that the book would be published gave me a confidence that I didn't have with my first novel and I do think that shows on the page. That said, writing under contract also brings a great deal of pressure and if you don't learn to set that aside in the morning when you sit down to work it can stomp out your creativity. Also, this subject is so well documented that the research was easier.
Anne: The buzz for your book has been phenomenal. Are you getting interest from Hollywood to option your book for film? 
Ariel: Flight of Dreams has been shopped widely in Hollywood but so far no one is interested in making it into a film. To me the reasons behind the disinterest are fascinating. I wrote a novel about the people on board the last flight of the Hindenburg. But producers have universally rejected the idea because they want no part of telling the story of an infamous German airship. Even though, in reality, the story is not about an airship at all. It's about the people who were caught up in one of history's most well known tragedies. Oh well. You win some, you lose some.
Anne: What advice do you have for other authors, who are looking to tackle larger-than-life historical events in their novels? Any advice?
Ariel: The same advice I always give. Write the book. There is no agent without the book. There is no editor without the book. There is no career without the book. I find that most people get caught up in the small things like research or plot questions or an agent search. In reality all of those things sort themselves out. Having a finished book that has been revised and edited and rewritten countless times until it sparkles is the only important thing.
Anne: What's next on the horizon for you — next book or other creative projects? Are you still blogging?
Ariel: I blog when I can. But with four children and a very busy life I often skip the blogging in favor of working on my next book. Which, in this case, is a novel tentatively called, I Was Anastasia. It's a dual narrative about the last days of Anastasia Romanov and the woman who became her most famous imposter.
---
About the Author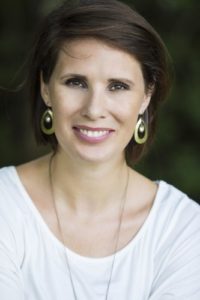 Ariel Lawhon is co-founder of the popular online book club, She Reads, a novelist, blogger, and life-long reader. She's the author of THE WIFE THE MAID AND THE MISTRESS (Doubleday, 2014) and the upcoming FLIGHT OF DREAMS (February, 2016). She lives in the rolling hills outside Nashville, Tennessee, with her husband and four young sons (aka The Wild Rumpus) and a black lab who is, thankfully, a girl.  Follow her on Twitter @ArielLawhon or on Facebook.
Read her tips on premise, plot and pacing on The Writing Well shared at the 2013 Decatur Book Festival Writers Conference.