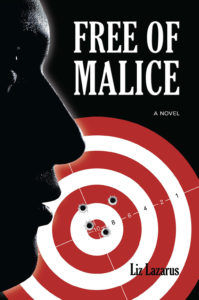 Today on The Writing Well I am delighted to feature debut novelist Liz Lazarus of Atlanta, whose new psychological thriller, Free of Malice, is generating a lot of buzz, especially among book clubs.
In her author bio, Liz shares that her novel was inspired by an actual foiled attack when she was a college senior at Georgia Tech nearly two decades ago. She was living off campus when she was jarred awake by the sound of her bedroom door crashing open. She fought back before this would-be-rapist eventually fled. Though Liz physically survived the attack, emotionally, her sense of security was shaken. As a means to heal, she began writing about that night and the changes to her life.
At a time when college assaults are at epidemic proportions (a recent Association of American Universities survey of 150,000 female college students found that 23% had experienced some form of unwanted sexual contact),  the timing has never been better for this story. Free of Malice poses the question of whether shooting the would-be attacker as he was fleeing the property would be deemed self-defense in today's criminal justice system. In her gripping novel, which is half who-done-it, and half hypothetical courtroom drama, Liz takes the reader on a suspenseful journey of self-discovery and empowerment of the victim even as readers second-guess who is behind the attack.
"As a long-time courtroom and Law and Order junkie and major fan of Perry Mason, I could not put this book down," writes one book club fan. Another early reader called it "a gritty, intense, engaging Southern "courtroom" drama with gripping suspense."
Below, Liz shares more about her process writing the book and her experience navigating the many publishing options available to new writers.  I learned a lot from her insights and her incredibly detailed and highly effective marketing approach to get the book in the hands of readers most interested in the psychological issues of violence and gun ownership as well as  the often murky area of what constitutes self-defense in today's justice system.
Q. As discussed, your novel, Free of Malice, was inspired by an actual incident. What made you decide to write this book 20 years later?
Liz: Writing this book was always on my "bucket list" but I had some great career opportunities that I chose to pursue first. Just a few years after the incident, my employer offered me an expatriate assignment in Paris, France, so I moved overseas for three years, which was a fantastic experience, both professionally and personally. When I returned to the states, I had the chance to pursue my executive MBA at Northwestern, which was another great opportunity that I didn't want to pass up.
My career continued to flourish, but didn't really allow me the time to do the research I needed for the book. At one point, I wondered if the story would still be relevant, but the truth is that it has only become more newsworthy over time. I finally decided to take a leave of absence from work to write the book which finally allowed me the time to put the thoughts that had been swirling in my mind to paper. It also led to my career transition, as I became a partner in a consulting firm once I had completed the novel. The best description I can give is that this book was a calling, and I feel like it unfolded at the right time. There have been a few coincidences, or "G-d-winks" as people say, that have led me to believe that I choose the right path.
Q. Your story tackles the legal questions about self-defense — whether you can legally shoot an intruder if you are not in imminent danger (i.e. they have backed off). What was the most surprising aspect of the law that you uncovered while researching this question for your book?
Liz: I learned so much about the criminal justice system during my research and had the great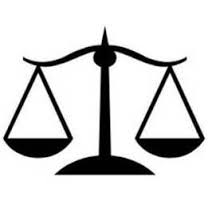 fortune to consult with a few criminal defense attorneys regarding the story. I'd have to say that one of the most interesting parts of my research was the whole jury selection process. It's almost more accurate to call it de-selection as both sides do their best to rule out jurors who would be damaging to their case.
I was able to gain a "fly on the wall" view of the process as I tagged along with one of the attorneys and found it fascinating. For example, one of the questions they asked the potential jurors was if anyone was a supervisor. At first, I couldn't understand why that would matter until my lawyer friend explained that they were looking for people with leadership experience as they would likely be nominated as jury foreman.
Q. I heard you say that it was easier to get your pilot's license than to navigate book publishing. What made you decide to self-publish? What are your top 2-3 tips for new authors thinking of going down a similar path?
Liz: Yes, getting my pilot's license was one of the other "bucket list" items I completed, and it's true, it was easier. The reason I say this is that there is very clear instruction when learning to fly a plane, both in textbook application and in maneuvering in the air. There are steps to take and my flight instructor guided me along the way. For traditionally published authors, once the galley is complete, the publishing house takes over. They have a "flight instructor" to steer the content editing, copy editing, layout, cover design, printing, distribution, etc. but because I self-published, I had to learn all these steps myself.
Would I do it differently in the future? There are pros and cons to both. The biggest pro to traditional publishing is that you are "pre-qualified" meaning that the quality of your work is not put into question. Because there is large variation in quality in the "Indie" or self-published world, I've had to make an extra effort to prove my work is of high quality, even though I paid for rounds of professional editing and layout.
I wrote a blog called "The 12 Steps to Self-Publishing" that has a lot of useful tips I learned – it's on my website if you'd like to read more. Since you asked, my top 3 are (1) buy your own ISBN so you control the distribution (2) pay for a professional editor – it's worth it, and (3) print on demand with a source like CreateSpace so you can make corrections because there will be more typos than you can possibly imagine.
Q. I love your author website and your marketing approach to reach readers. What elements of your marketing have been most effective? How important is it for independent authors to know who their readers are and reach them online?
Liz: Goodreads has been a great source. Early on, I ran a few giveaways, which increased exposure for my book and provided some advance reviews. And, the support staff at Goodreads could not be more helpful—they are top notch.  I'm a strong believer in knowing and segmenting your target audience. I would tell all authors to ask these questions:
Description – who is your target audience?
Passion / Motivation – what are their passions, motivations?
Messaging – what do you want them to know about you and about your book?
Influencers / Leaders – who are the people who speak out for this group? How do you reach them?
Per your question, reaching readers and influencers is key. I choose my books by referrals and I assume most readers do, too.
Q. What has been the response to your book so far? What audience segments are most interested in your story? Any surprises there?
Liz: The response has been humbling. I joke that you can't tell if your baby is ugly and I had no way to measure my own work. But, when strangers write such positive notes on Amazon and Goodreads, I'm really blown away. Right now, we're at 80+ reviews on Goodreads with a 4.5/5.0 stars, which is amazing. There are a few groups that have really "taken" to the book.
Book clubs – I've had a few book clubs tell me that they had the most vigorous debates after reading Free of Malice. Here's one quote, "Our book club read this first novel by Liz Lazarus and this was by far one of the BEST discussions that I have ever experienced!!! The twists in this book will have you second guessing until you get to the end."
Attack survivors – because part of the book is based on a true event, when I was attacked in college, I wrote about the after-effects to heal. Unbeknownst to me at the time, I was writing the beginning of my book. I've had several rape survivors tell me the book was cathartic, that they felt more normal after reading my book because some of the neurosis they felt was shown in the Laura character, too.
Women interested in guns & self-protection – I've spoken to several groups in this category and they have been so receptive and supportive, particularly when I share tips I've learned about self-protection and gun safety.
One group I expected to hear more from was the EMDR (Eye Movement Desensitization and Reprocessing) therapists since this unique therapy is depicted in the book. That said, we haven't diligently approached that group yet so maybe it's just a matter of time. One of my favorite endorsements does come from an EMDR therapist, "Utterly absorbing! Integrates state-of-the-art psychotherapy techniques with all the elements of a classic thriller."
Q. One of the more interesting features of your book marketing is that you actually have a song that you co-produced which is the theme song to your book. How did this come about and do you think it has added another dimension to your story for your readers?
Liz: I absolutely love that my book has a theme song and it was always my intention. You see,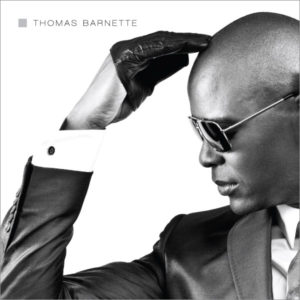 the young, black lawyer character in my book is loosely based on my best friend from college, Thomas Barnette. We met our first day at Georgia Tech when we both got lost trying to find the civil engineering building and we've been close ever since. Back then, I had no idea that Thomas was such a talented signer—he kept that part of his life hidden.
One day after we had graduated, he played a CD for me in his car and the man's voice was amazing, kind of a Seal meets U2. I literally didn't believe it was Thomas so he had to sing to me to prove it. From that day on, we talked about producing a music CD. Ironically, right after I took my leave of absence from work to write my book, a check arrived for some salary I had deferred and it was the exact amount we needed for the CD. So when you asked earlier, why so long to write the book, co-producing Thomas' CD was another worthy diversion.
In my novel, the lawyer character takes the stage at Eddie's Attic, one of the many Atlanta locations that I feature. Here, readers can either pull out their QR app and hear the real Thomas singing Let Me Breathe or go to my website, www.freeofmalice.com and hear it online. To me, it adds another dimension to the book, to hear the character's voice. Thomas also sang at my launch party and we are planning a few joint events throughout the year.
Q. What's next for you? Do you have plans to write another book?
Liz: Free of Malice just launched in late March, so I'm still promoting the book – doing radio shows, podcasts, visiting book clubs and other groups. I do have an idea for another book that is alluded to at the end of this one (no spoilers!). I've received quite a few comments from readers like, "can't wait for Liz's next book." I didn't expect that reaction at all but take it as a huge compliment. Now the challenge is live up to those expectations, right?
About the Author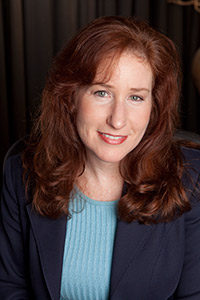 A native of Valdosta, Georgia, Liz Lazarus graduated from Georgia Tech with an engineering degree and went on to a successful career at General Electric before joining a consulting firm.
She lives in Atlanta, is engaged to fiancé, Richard, and is a partner at a consulting firm focused on strategic planning. When she is not working, Liz enjoys reading, traveling, and spoiling Buckwheat, their cat. Follow her on Twitter @liz_lazarus.