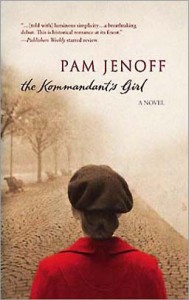 I recently asked prolific historical fiction author Pam Jenoff how she does it all.  The Cambridge-trained historian, law professor and mother of three has written eight books beginning with her breakout novel,  The Kommandant's Girl, in 2007.
"Poorly," jokes Jenoff, who takes inspiration from her favorite quote from Anne Lamott, "I used to not be able to work if there were dishes in the sink. Then I had a child and now I can work if there is a corpse in the sink."  She adds, "You just have to shut out all the noise and do it. The truth is I love all of the things I do: writing, teaching as a law school professor, the kids. If I hit Powerball I would still do all three, just a bit slower. But until then I have to make it work."
Many of Jenoff's novels are set in Poland during or after WWII. Jenoff, an expert on Poland and the Holocaust, is the former vice-consul for the U.S. State Department in Krakow.  I discovered Jenoff reading an Amazon review of the The Kommandant's Girl, a story of a 19-year-old Jewish newlywed who is separated by her husband, a leader of Poland's resistance, when Nazi tanks thunder into her native Poland. She eventually is smuggled out of the Jewish ghetto, assuming a new identity as a gentile. She then faces risks to her safety and heart when she becomes the reluctant assistant to Krakow's enigmatic kommandant.  Jenoff's writing, pacing and all-too-real characters were so compelling I couldn't put the book down from the opening paragraph to the tension-filled conclusion.
Below, Jenoff shares more about her journey as a storyteller and her next novel set to come out this July.
Q&A with Pam Jenoff on her Writing Journey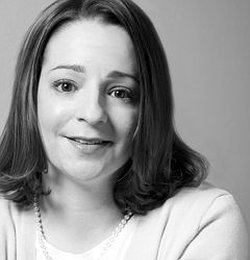 Q. What kind of stories are you drawn to? Did you always want to write?
I always wanted to be a writer but all through my many years in school and living abroad, when I had plenty of time to write, I never really got started. The turning point for me was 9/11: I became an attorney and began to practice on September 4, 2001- exactly one week before 9/11. That tragic day served as an epiphany for me that I did not have forever; if I had been one of the 9/11 victims I never would have realized my dream of being a novelist. So I took a course at Temple University night school called "Write Your Novel This Year." And that's just what I did.
I've been drawn to many kinds of books, but historical fiction has always had a strong hold on me. But as a child I just loved great storytelling in general, everything from Lord of the Rings to Mary Poppins.
Q. Your work with the US State Department in Poland was the impetus for your first book, The Kommandant's Girl. What was it about the Polish community you met in your travels that made you want to capture their spirit in a novel?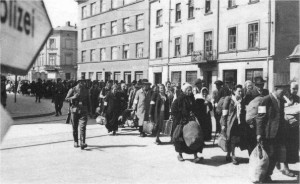 I was sent to Poland by the State Department as a junior diplomat and spent 2 ½ years in Krakow. It was a unique moment in time when Poland was dealing with many issues from the war that had never been resolved during the communist era. I found myself involved in issues such as preservation of the concentration camps, anti-Semitism and restitution of property. I also became very close to the community of survivors who became like grandparents to me. My time there was both rewarding and challenging, both personally and professionally and I came out of those years moved and changed by what I had experienced. I knew I wanted to write a novel reflecting that.
Q. You really brought to life the internal demons, fear and heroism of your characters, especially Emma Bau, the young Jewish wife caught up in the Nazi atrocities in war-time Poland. Did real people inspire some of your characters — especially Emma, her husband, her husband's aunt and the Kommandant?
All of my characters are fictitious. But while I was writing The Kommandant's Girl, I learned the true story of the Krakow Jewish resistance – a story I had never learned in all of my years of living in Poland because everyone who was a part of it died during the war. That story became the inspiration for The Kommandant's Girl.
Q. What do you consider the strongest element of your brand of storytelling? What do you want your readers to get from your writing?
I like to explore the way that ordinary lives are changed by extraordinary circumstances – say a young girl who but for the war would have lived a traditional life but now finds herself tested and put in remarkable situations. I also like to explore the gray areas in people and test reader's preconceived notions. So, for example, my Nazis are real people, my Jewish characters are flawed and my Poles are everywhere in between. This comes from my time in Poland when I found so many of my notions of what had happened during the war tested and redrawn.
Q. You have gone on to write several other novels. What lessons have you learned along the way that you wish you'd known when you first started?
Oh goodness, I am still just figuring it all out. But I've learned a few really valuable things: first, that there is this amazing community of writers out there and if you reach out and support others you receive that support back a hundred-fold. It makes the whole thing so much less lonely. Second, the greatest thing about the internet age is the ability for readers and writers to connect and develop sustained on-going relationships. Not just me sending out an e-mail once a year saying "Hey buy my new book" but for us to have meaningful conversation. There is nothing more sustaining when I wake up in the predawn hours to write than a message from a reader saying hello. I love hearing from readers and skyping with book clubs. Please find me on Facebook, Twitter or wherever you hang out.
Q. I know you have a new book coming out in July 2015. Can you tell us about it and whether it is a departure from your earlier books?
THE LAST SUMMER AT CHELSEA BEACH will be out in late July. It is the story of Adelia Montforte, a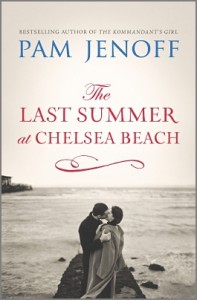 young Italian Jewish immigrant who comes to America alone and falls in with the neighboring four Irish Catholic Connally boys at the shore right as American enters the war and everything changes. I am so very excited about this book, which is a huge departure for me in that it is set on the home front while keeping with the WWII era that is so beloved to me and my readers.
Q. Any final words of advice to those who are still working on that first novel?
Don't quit your day job! Kidding, though the road to publication is long and it helps to have income and a support network. But I think three things have made the difference for me in publishing. First, discipline, the ability to make that writing time for myself (because no one else will do it for me.) Second, tenacity. For a long time it did not look as though my first book was going to be published and the ability to keep knocking on that door until it opened was huge. Finally, I think the ability to revise – to take someone else's feedback and make it your own – is key.
(Jenoff adds that she recently completed the 100 Days of Writing Challenge where she worked on her current book every day.)  "Sometimes it was just a half an hour but it felt great to touch the paper or keyboard everyday, so much so that I have just started my second 100 days. Also I don't believe in writer's block and I have developed systems to avoid it, like taking notes the night before so that when I'm bleary eyed at five am I have prompts from which I can start writing," she says.
About the Author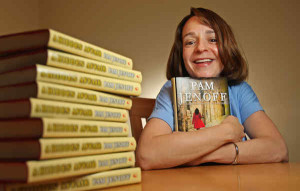 Pam Jenoff was born in Maryland and raised outside Philadelphia. She attended George Washington University in Washington, D.C., and Cambridge University in England. Upon receiving her master's in history from Cambridge, she accepted an appointment as Special Assistant to the Secretary of the Army. The position provided a unique opportunity to witness and participate in operations at the most senior levels of government, including helping the families of the Pan Am Flight 103 victims secure their memorial at Arlington National Cemetery, observing recovery efforts at the site of the Oklahoma City bombing and attending ceremonies to commemorate the fiftieth anniversary of World War II at sites such as Bastogne and Corregidor.
Following her work at the Pentagon, Pam moved to the State Department. In 1996 she was assigned to the U.S. Consulate in Krakow, Poland. It was during this period that Pam developed her expertise in Polish-Jewish relations and the Holocaust. Working on matters such as preservation of Auschwitz and the restitution of Jewish property in Poland, Pam developed close relations with the surviving Jewish community.
Pam left the Foreign Service in 1998 to attend law school and graduated from the University of Pennsylvania. She worked for several years as a labor and employment attorney both at a firm and in-house in Philadelphia and now teaches law school at Rutgers.
Pam is the author of eight novels. Her first book, The Kommandant's Girl, was an international bestseller and nominated for a Quill award. Other novels include The Winter Guest, The Diplomat's Wife, The Ambassador's Daughter, Almost Home, A Hidden Affair and The Things We Cherished.  The Kindle version of The Kommandant's Girl is presently on sale for just $1.99 on Amazon.