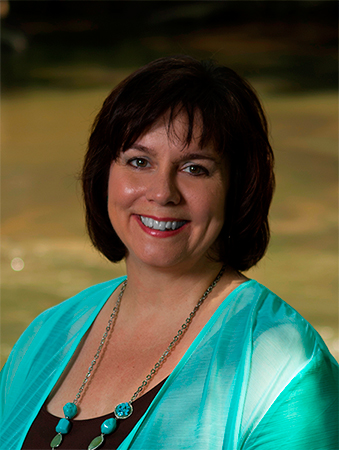 Anne Wainscott always knew she wanted to write. Growing up in Dayton, Ohio, Anne was undeterred by her high school's lack of a student newspaper. She simply approached the "Neighborhood News" editor at The Dayton Daily News with a story idea. The pitch turned into a long-term stringer job that sustained Anne through her college years.
Overseas Reporter-turned Corporate Communicator
After earning her Bachelor of Science in Journalism with high honors from Ohio University, Anne was one of seven journalism graduates selected nationally for a prestigious journalism internship in the Arab world through the National Council on U.S.-Arab Relations. She covered diplomatic and business events, the U.S. military and the local artist scene for Bahrain's English-language daily.
From there, Anne returned to the U.S. and held key corporate communications roles at both NCR Corporation and AT&T, where she earned multiple writing awards for her work.
Entrepreneur & Proposal Guru
Since 1998, Anne has called the South home. She brings two decades of experience running her own communications firm in Atlanta, working with well-respected organizations across technology, public health, executive education and the non-profit sector. Key experiences included a long-term science-writing relationship with The Centers for Disease Control and Prevention and a decade overseeing public relations for a publicly held engineering and aerospace firm.
Anne recently stepped back into the corporate world, spending nearly three years honing her skills in proposal management and RFP writing for companies in the public broadcasting and security sectors. In May 2019, she earned her APMP Foundations-level certification. Read more proposal content from Anne.
Space Writer & Author
A lifelong lover of history and space, Anne has nearly a decade of experience covering space trends as a satellite and aerospace writer. Read more space content
She also penned two non-fiction books – a mother-daughter health memoir, inspired after losing her mother to lung cancer, and a guide about moving to Atlanta. Coming soon is Torrential, a historical novel set in her hometown and inspired by Anne's grandmother's memories surviving the 1913 Dayton (Ohio) flood.
In her spare time, Anne enjoys tennis, biking, relaxing with her family, and of course, escaping into a good book.