Whether it is photos, video links or tweeting, PR writers will be well served to take another look at these tools and techniques to get their client's or organization's news noticed online.
"Some 30 billion views of video are happening every month. When you attach a video to a press release, you get two and half times the pick up," notes Jeff Karnes, new media executive and product advisor to MEDIAmobz, BusinessWire's new video production service. Karnes was part of a panel focused on convergence, citizen and social journalism, sponsored by Business Wire Atlanta on March 25.
The average length of the videos is under two minutes and can be produced significantly cheaper than in past years, thanks to the growth in online video production houses that include a network of writers, producers and video staff.
So, how much are Atlanta-area news outlets relying on video (as well as social networking sites like Twitter) to tell their stories to an increasingly digital readership?

Phil Bolton, the founder of Global Atlanta, a three-person news service that covers international business from a local perspective, is a true believer, regularly posting short video clips on stories Global Atlanta covers to YouTube. Bolton, who also is a big user of Skype, says "every reporter in the future will not only have a pencil and pad, but also a digital camcorder."
AJC: Selective with Video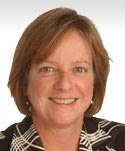 Shawn Mcintosh, public editor at the Atlanta Journal-Constitution (AJC), pointed out, "we do have video and the payoff is huge when you pick the right topic." She cited as an example, coverage of natural disasters such as the 500-year flood that occurred in Atlanta last September. She doesn't advocate widespread video use for every business story a company wants to place. She also says it's important for PR people to "deliver the message in the most effective way." Attachments won't get past the spam filter.
Facing a tough business climate, and the migration of readership to the Internet, the AJC has experienced significant staffing and coverage changes, but it remains focused on the metro area, and on investigative journalism.
She believes the hardest period of change is past the AJC, with the adjustment to being a smaller publication in terms of staffing. Today, the paper has the largest investigative team in its history, Mcintosh says, noting that the AJC is focused on providing "comprehensive local news" – something she says is difficult to get anywhere else. The paper has bolstered staff in key beats such as business – including adding beat bloggers.
Connecting with the Media: Twittering 'More Intimate'
The panel also discussed the growing use of Twitter and social networking to connect with readers (and for PR pros to connect with the media).
Every beat reporter at AJC uses Twitter for reporting and distributing information, notes Mcintosh. She described the paper's Twitter breaking news feed as highly engaging and the cleverly worded tweets by AJC reporters show a "fun" side to up-to-the-minute reporting. She adds that even with the increasing focus on digital, the paper remains committed to producing a high-quality print product as well.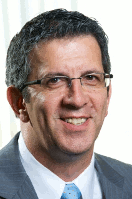 Mark Meltzer, executive editor of the Atlanta Business Chronicle, says his news organization is much more focused on digital – and even with a smaller staff trimmed from the difficult economy, each staff writer devotes time daily to the paper's blogs.
Meltzer
tweets
about key news stories, calling the vehicle very important for driving traffic to the paper. He says it's also used for research, where staff can send queries out and get questions answered. "It's a great way to promote the
Chronicle
and I think since it's free publicity, anyone who is not using it that way is making a huge mistake."
Meltzer adds, "I have closer relationships to some of the people in the PR community who follow me on Twitter. If I get an e-mail from somebody on Twitter, I will probably return it. There's something a little bit more intimate about that."
Meltzer isn't the only journalist embracing Twitter – Mark Senak, JD, a lawyer and health industry PR executive at Fleishman-Hillard, talks about the growing number of tweet-reporters on his Twitter site focused on pharmaceutical industry communications and planning,
Eye on FDA
. He even maintains a
list of reporters
on Twitter.
If you are a PR pro or journalist, are you increasing your use of video and Twitter? Share your experiences here.