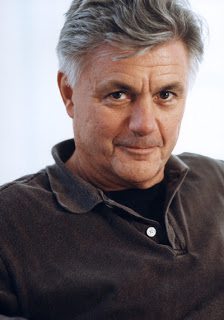 John Irving.
I read a profile on John Irving last night in
TIME
. The American novelist, who penned his first novel at age 26 in 1968 and went on to write bestsellers,
The World According to Garp
and
The Cider House Rules
, has been called a contemporary Dickens. He's not afraid to tackle tough issues – from sexuality and abortion to AIDS.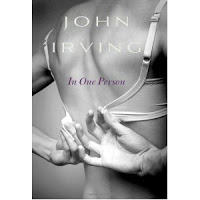 On Tuesday, his newest novel,
In One Person: A Novel
, comes out. This novel is an intimate and unforgettable portrait of the solitariness of a bisexual man who is dedicated to making himself "worthwhile." The story covers the decades of the 50s, 60s and 70s.
Irving, who has a grown gay son, had already been researching the book before his son's orientation was known.
"Research has always been an essential part of Irving's writing process,"
TIME
reporter Benjamin Percy states in the article. To illustrate, he shares how Irving did research for the restaurant scenes in his book,
Last Night Twisted River
, about a father and son set in a sawmill mining camp, by spending hours observing the cooks at one of his favorite restaurants, Pastis, in Toronto (Irving spits time between Toronto and Vermont). He also uses flashback – forward and back – avoiding telling the story chronologically.
A view of downtown Dayton 's Main Street from 4th on March 25, 1913.
Both of these points are helpful as I think about my first historical novel that will tell the stories of a group of fictional Daytonians caught up in the 1913 Flood. I spent part of my Spring Break this year in Dayton researching the flood and the key figures who played heroic roles during and after the catastrophe.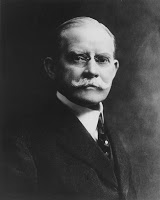 John H. Patterson
Fortunately, I have many rich resources to draw upon as I try to recreate the sense of place and people of my hometown at the turn of the century. Dayton at that time was a dynamic place to be…home to the likes of the Wright Brothers, who first took flight; Charles Kettering, who invented the automobile self starter; and
John H. Patterson,
founder of the National Cash Register Company, who overnight turned his company into a massive rescue operation for Dayton's community in its moment of greatest peril. The Dayton Engineering Club provides bio sketches of some of these "giants" on the
Dayton Innovation Legacy website
. The one drawback was that the city was prone to flooding, and during that unseasonably warm spring, three great air masses converged to set the stage for disaster.
Flashback also will be a helpful technique for my book. The setting for most of my story will be a stately boarding house in Dayton's present-day Oregon District. A family with two sisters nearly 10 years apart lives on the first floor (soon to be under 13 feet of water), while a handful of boarders reside in rooms on the second floor. Many decades later, the younger sister, now in her 90s and confined to a wheelchair in a Dayton nursing home, remembers her beloved sister on the anniversary of the great flood, when her college-age granddaughter comes visiting. From there the grandmother shares the tale of destruction, heroism and sacrifice that occurred in her community on that long-ago Eastertide.