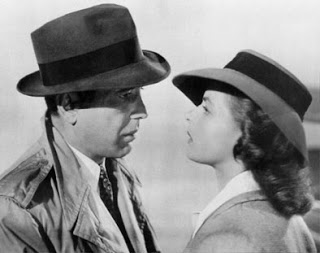 Given my blog's focus on storytelling and writing, films are often a source of inspiration for my posts. After all, every memorable movie began with words on a page.  Some of the films that made it onto my blog since I launched it in 2009 include: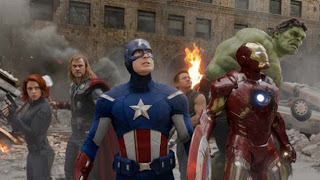 The Avengers – I am adding this action flick to today's blog. My husband and I saw it Saturday night, and he pretty much summed it all up when he said not even half way through the movie, "This is the best action movie I will ever see!" 
It didn't surprise us that the film shot past even the Harry Potter finale in terms of opening night ticket sales. It's not just the effects and the pace of this Marvel Studios' tour de force; it was the genuine comedic moments and bantering among the characters. Director Joss Whedon (of Buffy the Vampire Slayer and Angelfame) had an incredible lineup of star power at his command starting with Robert Downey Jr. as Iron Man. Downey practically stole the show with his comedic and deadpan one liners.  Case in point is this testosterone-laced exchange between him and Steve Rogers (Caption America):
Steve Rogers
: "Big man in a suit of armor. Take that off, what are you?"
Tony Stark: "Genius, billionaire, playboy, philanthropist."
Chris Evans continued his clean-cut All-American image as Captain America, while Chris Hemsworth was an eye-candy favorite as the demigod Thor out to contain Loki, his vengeance-obsessed adoptive brother set to destroy Earth. Scarlett Johansson, who played Black Widow, had some great action scenes, as did Jeremy Renner as Hawkeye. The movie wouldn't have been the same without Samuel L. Jackson as Nick Fury. One of my favorite characters, however, was Mark Ruffalo, who alternated between a low-key but brilliant Dr. Bruce Banner and a crazed Hulk. I will never forget him smacking Loki around like a rag doll at one of the movie's funniest and most satisfying moments (prompting spontaneous applause from moviegoers).
Of course, those who love these movies have been anticipating an Avengers "dream team" on screen for some time now. It couldn't have come soon enough for this fan.