Book Inspiration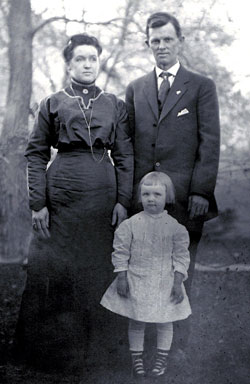 Growing up in Dayton, I heard about the 1913 Dayton flood from stories my grandmother would share. She was five years old at the time and was trapped with her family in their boarding house downtown. They endured hardships waiting out the flood, where waters reached 13 feet in their home.
Grandma recalled seeing an elderly neighbor in a wheelchair being lifted out of an upstairs window by boatmen from the nearby National Cash Register factory.  The company's carpenters built nearly three hundred flat-bottom boats to rescue trapped Daytonians.
During a trip to the NCR Archives on North St. Clair Street, I came across a news article that compared the enormity of the Titanic disaster with that of the Dayton flood. Yet, while the world remembers Titanic through numerous books and James Cameron's 1997 blockbuster movie, the Dayton flood is all but lost to history, except for the families who lived through it.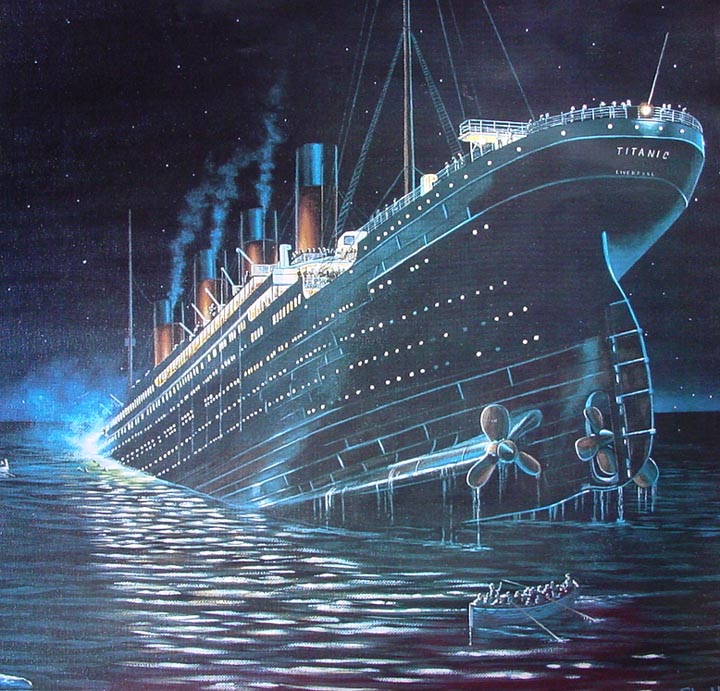 I thought, "What if I placed my story's hero against the historic backdrop of not only the sinking but also the Great Dayton Flood?"  There are numerous family memoirs and non-fiction accounts of the flood, but no one to my knowledge has tackled it as historical fiction.
While my grandmother's flood-time remembrances in her family's boarding house and her later falling in love with a boarder inspired aspects of Torrential, my characters, Hannah and Kieran, are fictional.
Historical Research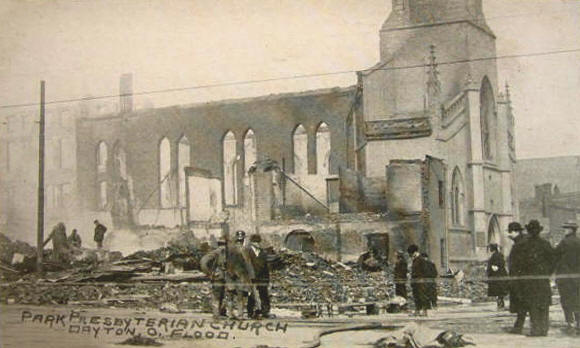 In April 2012, I returned home to Dayton to begin the research phase for my novel. My family and I stayed a block from my great grandparents' boarding house. They lived in the heart of the Oregon District, then known as South Park.
I acquired several historical books, including Time of Terror, Allan Eckert's seminal account of the flood, and I combed through flood news footage and other material housed at the NCR Archives.
My research then and now included interviewing several historical and technical sources:
…A Dayton Daily News columnist shared more than 30 years of Dayton flood remembrances.
…A National Weather Service hydrologist explained the unusual weather conditions that spawned the flood.
…The chief engineer of the Miami Valley Conservancy District detailed how engineer Arthur Morgan helped establish a permanent flood protection system for Dayton, while two grandchildren shared details of Morgan's life that I incorporated into the second half of Torrential.